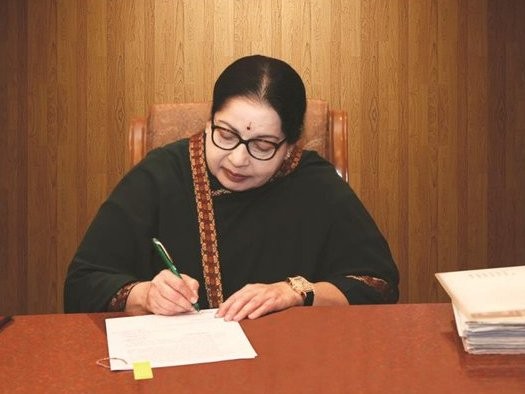 Ailing Tamil Nadu Chief Minister J Jayalalithaa suffered a heart attack on Sunday night. Earlier in the evening, Apollo Hospitals, where she has been admitted since September 22, said that she had recovered and was ready to be discharged after her almost two-month long stay.
Wishes for her well being poured in from leaders across India after she had a cardiac arrest. Her supporters, who are camped outside the hospital in Chennai, aren't her only well-wishers in this time of need.
1. Union Minister Ravi Shankar Prasad said, "Wishing Jayalalithaa Ji a speedy recovery. My good wishes & prayers of billions of Indian are with her."
2. President Pranab Mukherjee said, "Distressed to hear about CM Jayalalithaa suffering a cardiac arrest, my prayers for her speedy recovery."
3. "Very concerned about the health of Jayalalitha Ji. Like my friends in Tamil Nadu, I am praying for her speedy recovery. May God bless her," said Bengal Chief Minister Mamata Banerjee.
4. "Praying for Jayalalithaa ji's quick recovery. I hope she gets better very soon," said Congress Vice President Rahul Gandhi.
5. "Totally worried about the health of Jayalalithaa Ji. Wishing and Praying for speedy recovery. Let's all pray for her," said Lalu Prasad Yadav.
6. "Praying for the speedy recovery of Jayalalithaa ji!," said Jyotiraditya Scindia.
7. "Wishing Jayalalithaa Hon CM of TN a speedy recovery, Let her be healthy soon," said railways minister Suresh Prabhu.
8. DMK chief Karunanidhi also wished for Jayalalithaa's speedy recovery.