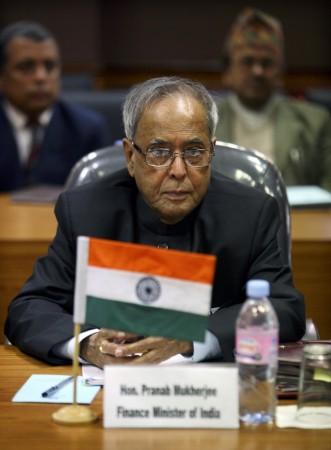 It's official now. Finance Minister Pranab Mukherjee is the Congress party's choice for the President's post.
After braving all the speculations and keeping silent all this while, Congress President Sonia Gandhi announced on Friday after the United Progressive Alliance (UPA) meeting that Pranab Mukherjee is the party's candidate for the upcoming Presidential elections.
Pranab thanked Sonia Gandhi and the UPA for nominating him for the President post.
"I am deeply honoured on my nomination as the candidate for the election to the office of President of India by my party and UPA-2. I am grateful to Congress President Sonia Gandhi for this recognition. I accept this offer with all humility," he told reporters on Friday.
"In my long political career spanning over five decades, I have been fortunate to receive love, affection and confidence of my party colleagues and also the members and leaders of all political parties. I am deeply indebted to them. I will now again seek their indulgence and support for the next few weeks," he added, requesting all the political parties to support him.
Pranab Mukherjee said that Prime Minister Manmohan Singh and Congress president will decide the next finance minister.
Mulayam Ditches Mamata
Trinamool Congress supremo and West Bengal chief minister Mamata Banerjee, who openly objected Congress' choice for the Presidential elections and skipped UP meeting on Friday, is left in the lurch with Samajwadi Party chief Mulayalam Singh Yadav take a U-turn on his decision.
Mamata had earlier said after meeting the SP chief that their choices are former President APJ Abdul Kalam, former Lok Sabha speaker Somnath Chatterjee and current Indian Prime Minister Manmohan Singh. However, Mulayam ditched her by declaring his support for Pranab Mukherjee on Friday.
The 14th Presidential election will be held on July 19, 2012, with the term of office of Smt. Pratibha Devisingh Patil, President of India, ending on July 24, 2012.