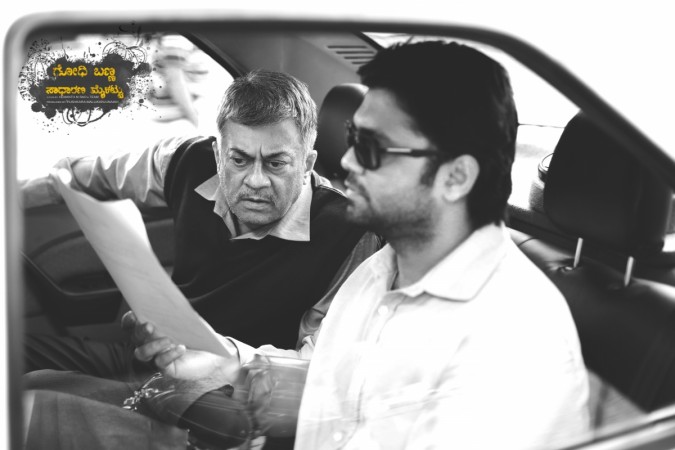 Versatile actor Prakash Raj is all set to remake Rakshit Shetty and Ananth Nag-starrer "Godhi Banna Sadharana Mykattu" (GBSM) in Tamil and Telugu. He watched the Kannada movie recently at a special screening organised by the makers of the film.
Prakash Raj tweeted, "Proud to announce #godhibannasadaranamykattu ..to be made in tamil and Telugu by #prakashraj productions ...Cheers!! [sic]" He also thanked the audience for giving a warm reception to the film as he writes, "#godhibannasadharanamykattu proud of this team 4 ushering novelty in #kannadacinema thank you audience 4the response. [sic.]"
The actor has also praised the young filmmakers of Sandalwood who have delivered a series of hits in succession in the last 12 months. "It's a joy to see such fresh talents #thithi #godhibannasadaranamykattu #uturn #karva being welcomed...by kannada audience.Happy days cheers. [sic]" It has to be seen whether Prakash Raj will act or direct the film, apart from producing it.
Prakash Raj has produced many good movies through his production house, including "Abhiyum Naanum" and "Oggarane." He has always preferred to make content-oriented movies than masala films under his banner. As a result, the news of "Godhi Banna Sadharana Mykattu" being remade in other languages has not come as a surprise to his fans.
"Godhi Banna Sadharana Mykattu" has been written and directed by debutant Hemanth Rao. It tells the story of a son's search for his missing father. The good content and powerful performance of Ananth Nag and Rakshit Shetty have turned out to be the highlights of the flick.
Many celebrities, including Puneeth Rajkumar, have appreciated the movie.