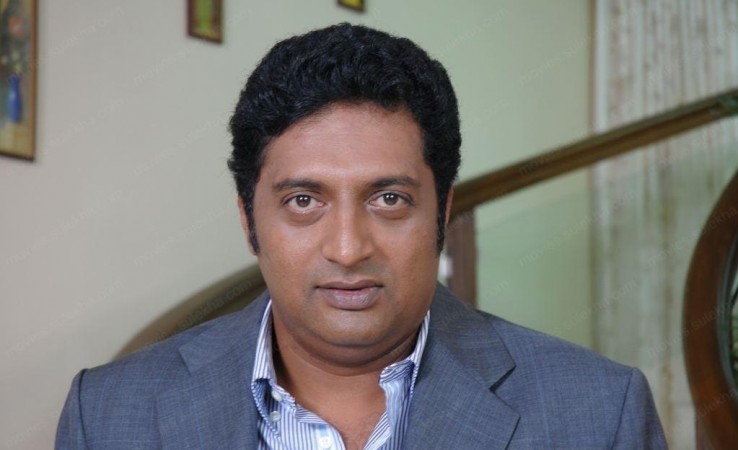 The ongoing controversy over the Sanjay Leela Bhansali-directed Padmavati is getting ugly with each passing day. Recently, members of the Rajput Karni Sena threatened to chop off the nose of Deepika Padukone, who plays the role of Rani Padmini, and behead Bhansali.
While the film fraternity and film associations have openly come out in support of Bhansali and Padmavati, actor Prakash Raj has now spoken on the issue, rekindling the intolerance debate that shook the entire nation a couple of years ago.
Referring to the constant open threats to artistes and the recent IFFI 2017 fiasco over the non-screening of Marathi film Nude (Chitraa) and S Durga, Raj pointed out that the ongoing protests are nothing but acts of intolerance.
"To whomsoever it may concern
One wants to cut a nose..one wants to Behead an artist.. One wants shoot an actor down... and the system wants to remove certain films from a film festivel in spite of being selected by a jury And you want us to believe that there are no acts of intolerance ..? silencing voices.. ?terrorizing ..?
#justasking, [sic]" Raj wrote on Twitter.
Many celebrities from the film fraternity — including the Indian Film and Television Directors' Association (IFTDA), Cine and TV Artists Association (CINTAA), Western India Cinematographers Association (WICA), Screenwriters Association (SWA) and Association of Cine and Television Art Directors & Costume Designers — have come out in support of Padmavati.
Bhansali's upcoming magnum opus Padmavati is embroiled in a controversy over allegations that it hurts the sentiments of the Rajput community.
However, the filmmaker has already clarified that there is no dream sequence between Deepika Padukone (Rani Padmini) and Ranveer Singh (Alauddin Khilji) — a rumour that is apparently the source of the ire of the protesters.
He has also agreed to hold a preview before the release of the film for those who are protesting against it.
The Supreme Court has refused to ban the release of the movie, which is slated to hit the screens on December 1.