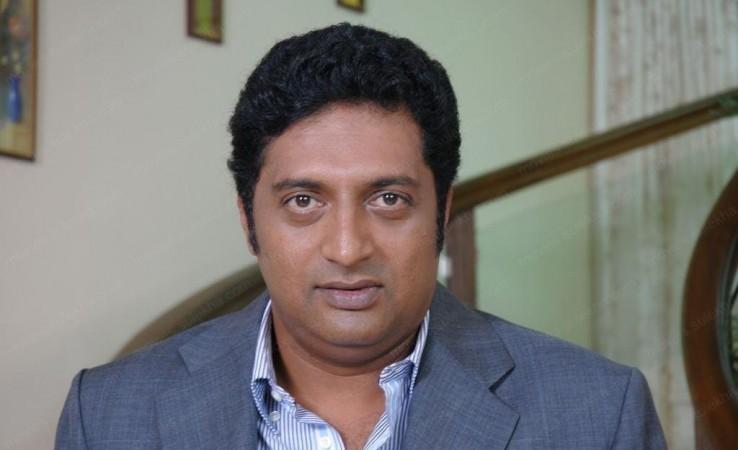 Prakash Raj, who has been a hard critic of the BJP and Prime Minister Narendra Modi, has congratulated the saffron party for its victories in Gujarat and Himachal Pradesh while mocking their strategy of divisive politics.
Prakash Raj targeted BJP on Twitter as the party had boasted of returning to power in Gujarat with 150+ seats. He also criticised the divisive politics played by the saffron party and pointed out that there are genuine and bigger issues than "Pakistan and "religion."
Prakash Raj demanded that the BJP needs to address the farmers' and rural issues which are bothering the country. The complete text of his post can be read below:
To my beloved prime minister,

Dear sir,
Congratulations....yes....but
Weren't you supposed to SWEEP with your VIKAAS
What happened to 150+.....???

Will you pause for a moment to realize.....

1) Divisive politics has not worked..
b?Our country has bigger issues than Pakistan..religion...cast..supporting fringe groups that threaten..and the ego of settling Personel scored.
c) There are genuine rural issues..
The neglected voice of the farmer..poor..rural india..just got a little LOUDER..
Can you hear..

#justasking
The actor has been actively talking about politics and targeting BJP ever since his friend and scribe Gauri Lankesh was killed a few months ago. He created controversy by calling Prime Minister a better actor than himself and had targeted BJP over communal politics.
Recently, he had sent a notice to Mysuru BJP MP Pratap Simha for trolling him online. "When an elected MP also resorts to trolling, a legal notice sends out a strong message to people who troll. I want to make it clear that in this country, we can't take this unhealthy trend of trying to stop voices and abuse dissent. My act should empower every citizen and reinforce the fact that they have the freedom to express, and no one has the power to stop them," Prakash told the reporters.