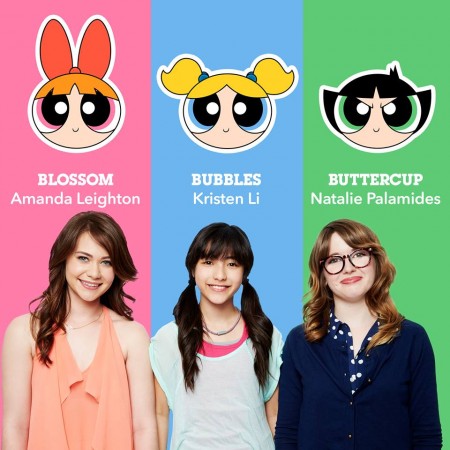 Townsville's most adored girls are back after a 11-year hiatus as Cartoon Network has announced that the new reboot, titled "The Powerpuff Girls," will be released in April this year.
"The Powerpuff Girls" is a reboot of Craig McCracken's animated series of the same name that ran between 1998 and 2005 on Cartoon Network and followed the adventures of three super-powered girls who were "made from sugar, spice and everything nice" by Professor Utonium.
However, mistakenly, Professor poured some "Chemical X" – a mysterious chemical – while making them, and this is how the girls were born.
According to Entertainment Weekly, the show will follow a similar storyline of the original series, where the girls will balance a life of school and saving the world – all before bed time.
The sneak peek of Episode 1 titled "Don't Call Me Princess!" is out, where the protagonists of the show – Blossom, Bubbles and Buttercup – can be seen fighting a so-called "manly" villain who claims to destroy a "hippy carnival."
Though Craig McCracken won't be involved with the new reboot, the cast of the new Powerpuff Girls will compromise mostly of the original series with Tom Kenny, Roger L. Jackson and Jennifer Hale reprising their roles of Mayor/narrator, Mojo Jojo and Ms. Keane, respectively.
However, the girls will get new voices as Amanda Leighton (The Fosters) has replaced Cathy Cavadini as Blossom, Kristen Li Palamides' (Monsters University) replaced Elizabeth Daily as Bubbles and Natalie Palamides (Burning Bridges) replaced Tara Strong as Buttercup.
Nick Jennings of "Adventure Time" will serve as the executive producer of "The Powerpuff Girls" and Bob Boyle, who created "Wow! Wow! Wubbzy!" will be the co-executive producer.
Though the fans are happy after the announcement, Tara Strong, the original voice of Bubbles, seemed to be not happy at all as she wasn't asked to return for the reboot. She tweeted after the announcement that "I don't remember ordering a stab in the heart today."
I don't remember ordering a stab in the heart today https://t.co/wmomYvtCDG

— tara strong (@tarastrong) June 8, 2015
She also stated that it is hard to imagine Powerpuff Girls without Craig McCracken's involvement.
From the look of the sneak peek, it seems that the reboot has successfully managed to retain the nostalgic vibe of the original series. Whether the audience will equally like it or not, will be seen when Episode 1 of "The Powerpuff Girls" airs.