A good film offers a few of hours of respite to the mundane lives of an average movie goer; but a great film uplifts them and leaves them with a profound message, giving them a lens into microscopic levels of human intimacy, its triumphs and tribulations, irrespective of time zones and language barriers.
This unique quality of cinema is what makes it the perfect art form to memorialize, teach, inspire, and recount the AIDS crisis of the 1980s, bringing audiences into the close confines of personal victories, private suffering, and the hideous, human immediacy of an epidemic that ravaged a generation of gay Americans. These films represent some of the most interesting, complex and moving cinematic portrayals of the epidemic.
Some are groundbreaking, others are award-winning, but all are essential to understanding the impact HIV and AIDS has had on humanity.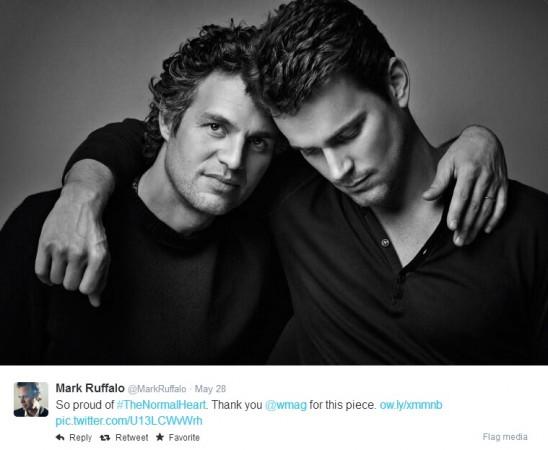 The Normal Heart
In the early 1980s, gay men were literally dropping dead and neither the government nor the medical establishment did anything to prevent it. In retaliation, writer Larry Kramer wrote "The Normal Heart", a blunt play debuting in 1985, in which his thinly disguised alter ego, a New York writer Ned Weeks, form the Gay Men's Health Crisis centre in hopes of preventing the deaths of his loved ones.
"The Normal Heart" was a howling call to action, designed to push people out of their ignorance and complacency to demand justice. After years of languishing in development purgatory, it was turned into a film in 2014. Directed by Ryan Murphy, who worked with Kramer on the adaptation, the film features a remarkable ensemble cast that includes Mark Ruffalo as Ned, Matt Bomer as Ned's lover, Julia Roberts, Alfred Molina and Jim Parsons.
Ruffalo's performance was irrepressibly energetic, with no interest in currying sympathy, while Matt Bomer was better still as his ill-fated partner, offering a more measured and optimistic dramatic counterpoint even as his body wasted away from the ill-fated disease.

Dallas Buyers Club
"Dallas Buyers Club" is the tale of an unlikely hero; a homophobic, drug-addicted rodeo cowboy Ron Woodroof (Matthew McConaughey) who lives hard and plays harder and has to face the consequences when he comes head-on with the HIV/AIDS crisis and is granted a life expectancy of 30 days. Set in 1985 Texas, the movie follows the life of Woodroof, who bereft of government-approved medicines, decides to take matters into his own hands, tracking down drugs he would need from all over the world.
Dedicated doctor Eve (Jennifer Garner) and similarly-afflicted sufferer Rayon (Jared Leto) become his unlikely support system as he starts scouring the globe for treatment and peddling unapproved drugs to fellow patients throughout Texas. So began the "Dallas Buyers Club", a distribution co-operative working out of Woodroof's own apartment. However, the FDA soon catches wind of Woodroof's operations and sets out to shut it down.
A gaunt, 47-pounds lighter McConaughey delivers the performance of his career, finally pulling him from rom-com territory and placing him in a line of Oscar winners. Leto too, lost around three stones for the role of a trans-woman suffering from HIV, earning the audiences' attention and the well-deserved Academy Award for Best Supporting Actor.


Philadelphia
Tom Hanks, in his first Academy Award-winning performance, plays Andrew Beckett, a talented lawyer at a stodgy Philadelphia law firm, who fears from informing his employers that he has contracted AIDS. Upon seeing lesions on his face, however, a senior partner at his firm, Charles Wheeler (Jason Robards) abruptly removes him from a case he had been diligently working on and fires him from the firm under a flimsy pretext.
Andrew turns to a former courtroom opponent, a homophobic small-town lawyer (Denzel Washington), who is the only person willing to take his controversial case in hopes of overcoming his bigotry, to help him get justice for wrongful dismissal.
"Philadelphia" exhibits dazzling performances underlined with deep emotions, as the unlikely friendship of the two competing lawyers unfolds and their courage overcomes the prejudice and corruption of their powerful adversaries. Antonio Banderas as Hanks' lover, rounds up the perfection in casting of the film.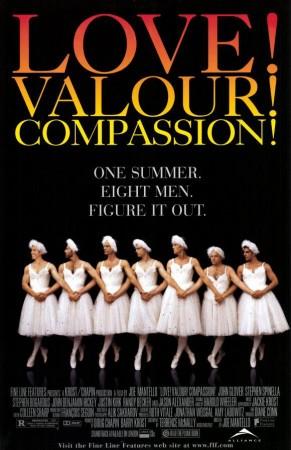 Love! Valor! Compassion!
Eight gay men spend the summer holidays together at a beach house in upstate New York. Yes, there's drama, there is also warmth; at its heart, this film is about the different ways people love each other.
This 1997 film adaptation of his own stage production from 1994 by Terrence McNally, is set at a lakeside house in Dutchess County, which belongs to Gregory, a successful Broadway choreographer who fears he is losing his creativity; and his lover, Bobby, a legal assistant who is blind. Arthur and long-time partner Perry are business consultants; John Jeckyll, a sour and promiscuous Englishman; Buzz Hauser is a costume designer and the most stereotypically gay man of the group. Only John's summer lover, Ramon, and twin brother James are outside the circle of friends.
These men gather for three major holiday weekends – Memorial Day, the Fourth of July and Labor Day- to relax, reflect and plan for survival in an era plagued by AIDS. With a healthy mix of infidelity, flirtations, soul-searching, truth-telling, skinny-dipping and drag performance of "Swan Lake", this movie provides for a wacky, yet contemplative take on AIDS.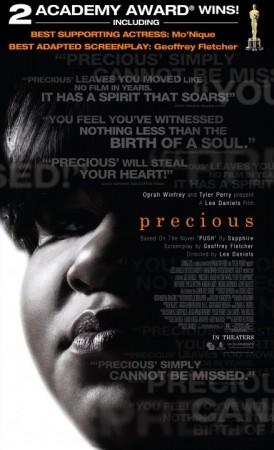 Precious
In 1987, an obese, illiterate 16 year old young Claireece Precious Jones (Gabourey Siibe), abused by her mother (Mo'Nique) and raped by her father (Rodney Jackson), HIV-positive and pregnant by incest, gets her first bit of good luck when a school administrator moves her to a new school on discovering that she is pregnant for the second time.
Precious finds a way out of her traumatic daily life by escaping into daydreams. In her mind, she has created an alternate world where she is loved and appreciated. As the film progresses, Precious gives birth to her second child and later discovers that her father has died of AIDS and has passed it on to her. The film ends with a more positive Precious, focused on improving life for herself and her children. She severs ties with her mother and plans to complete a GED test to receive a high school diploma equivalency.
Precious does not speak specifically to the LGBT community's encounter with AIDS, but that's where a lot of its power comes from: reminding contemporary audiences that AIDS is still with us, and it does not discriminate on the basis of sexual orientation.