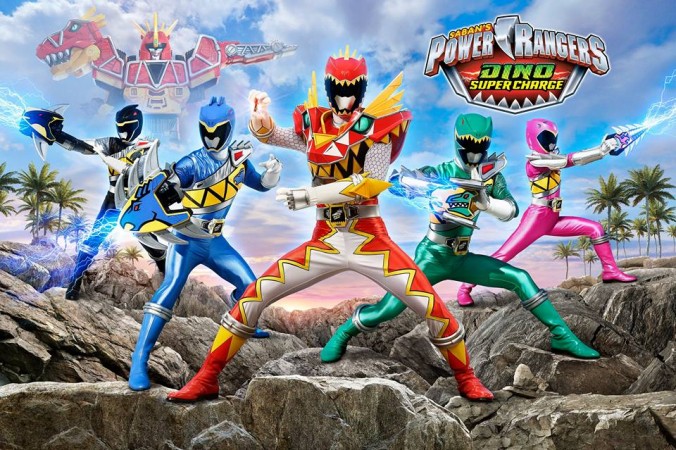 In the upcoming episode titled Wings of Danger of Power Rangers Dino Super Charge, it seems that the Rangers will finally get to learn the truth behind the Energems.
CLICK HERE to watch what happens when the Rangers find the secret behind Energem's powers in the upcoming episode.
The synopsis of the episode reads:
"The Rangers learn the history of their Energems from a newfound ally. Meanwhile, an epic battle ensues in the forest over the Silver Energem."
In the previous episode titled Silver Secret, Tyler (Red Ranger) and Shelby (Pink Ranger) unite to enter a popular New Zealand band named The N-Zed Boys. To help them, an ally visited them. However, soon they realized that the mysterious ally had some other intentions besides assisting them.
Shelby was nervous with her auditions in the band. To encourage her, Tyler decided to cheer for her. During her auditions, an old friend unexpectedly turned up and visited them.
The ally accompanied Shelby and Tyler to the Rangers headquarters. However, Tyler suspected that there was something odd about their friend's nature, but he chose to ignore his feeling.
The moment they reached the headquarters, Tyler discovered the real identity of the ally and confronted him. However, the monster, who was under disguise, was too powerful and overcame Tyler and Shelby. As a last effort, both of them summoned the other Rangers.