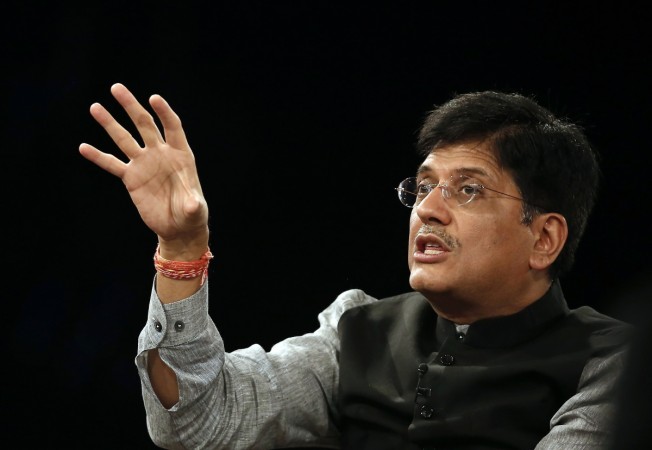 Coal and Power Minister Piyush Goyal is confident of providing 24x7 power supply to all Indians in the near future and simultaneously optimistic on reducing power tariffs.
"We've had a historical one year, almost broken every record possible on the way and at the end of the first year, looking at our short-term and medium-term plans, I have absolutely no hesitation that we can, we will, achieve 24x7 power," Goyal told The Times of India.
He admitted there are hurdles in distrubuting power, despite surplus.
"I am standing on the cusp of a situation where I say and accept there is a transmission bottleneck. But all other indicators vindicate our work in the last year or so. For example, coal production is up 8.3% or 8.4%. Coal to power plants is up nearly 10%. Gas-fired power plants are now getting revived after the successful auctions," he added.
To boost power transmission infrastructure, the government is set to award projects worth Rs 1 lakh crore in the next six months to persuade more private investment in the sector, Business Standard reported.
Also, government-owned miner Coal India Limited (CIL) plans to invest over ₹1.27 lakh crore to raise coal production to one billion tonne over the next five years.
A Federation of Indian Chambers of Commerce and Industry (FICCI) report in 2013 showed that the country needs $35 billion in the transmission sector to meet the growing generation capacity.
The minister said that the government was able to keep fuel supply under check to some extent, taking the energy deficit to historic low of 3.6 percent while increasing generation by 8.5 percent.
"The previous government promised power for all for 10 years in the garb of which so much dishonesty went on. We will give 24x7 power to all in the next five years without corruption," Goyal told The Economic Times.
Goyal also noted that some states are witnessing high transmission and distribution (T&D) losses and power theft.
"There is a state which has 70%. Many states are in the region of 30-50%. I have very often held a view and I am public about it that if you run your operations inefficiently, you can't expect your consumer to pay for your inefficiencies," he said.
In its budget this year, the Centre has earmarked ₹1.1 lakh crore for upgradation of power infrastructure across the country to fulfil its election promise of 24x7 affordable power to all.