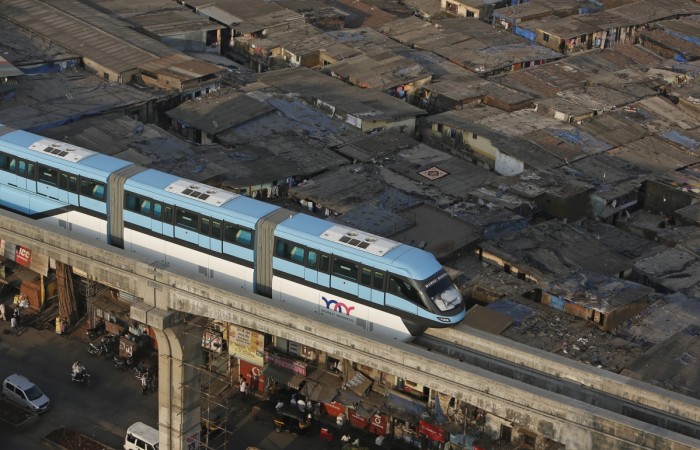 At least 11 passengers and one train pilot were evacuated after the power supply failure disrupted the Mumbai Monorail services on Sunday morning. The incident took place around 8 am when the monorail was trapped on the Wadala-Chembur line near Bhakti Park station due to faulty power supply.
The fire brigades were rushed to the spot to rescue the trapped passengers. Everyone was evacuated by 9:50 am. "It is an internal fault and not from the power supply company. The power disruption is being looked at for resolution," Daily News & Analysis quoted a source as saying.
All the train services between Wadala and Chembur have been put on hold until the power supply line is restored, The Times of India reported.
The Mumbai Monorail has been affected by several technical lapses ever since India's first monorail began operating in the financial capital. The services of Mumbai's monorail began from 2 February 2014. Mumbai Metropolitan Region Development Authority (MMRDA) has launched 6 monorails each with four coaches.