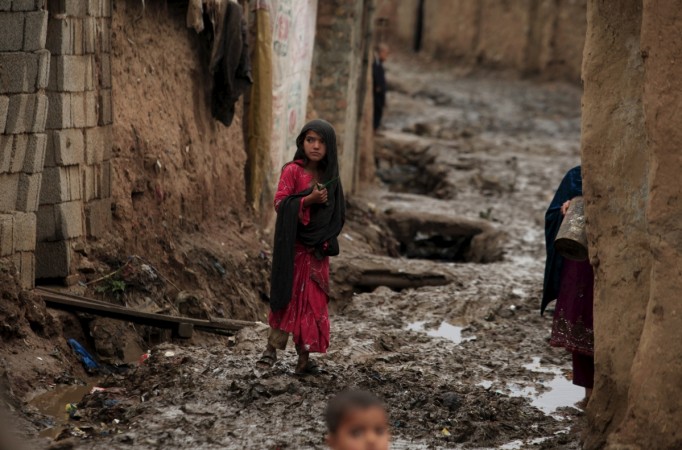 At least four in every 10 people in Pakistan is living in acute poverty, the Ministry of Planning, Development and Reforms (PD&R) reportedly said on Monday in its maiden official report on Multidimensional Poverty Index (MPI). The poverty rate in the country has fallen to 39 percent in 2015 from 55 percent in 2004.
The report, published in the Economic Survey of Pakistan 2015-2016, was prepared with the assistance of the United Nations Development Programme in Pakistan and the Oxford Poverty and Human Development Initiative (OPHI), University of Oxford.
The OPHI defines MPI as a measure to "capture the multiple deprivations that each poor person faces at the same time with respect to education, health and other aspects of living standards."
Pakistan also carried out the survey based on health, education and overall standard of living.
Although the overall percentage of the poverty rate has dropped in the last 11 years, a huge difference was reported in poverty rates in urban and rural areas, Pakistan Today reported. While poverty in urban areas was 9.3 percent, it was 54.6 in rural areas. MPI was less than 10 percent in Islamabad, Lahore and Karachi.
Th poverty rate is the highest in Federally Administered Tribal Areas (FATA) and Balochistan province. The MPI in FATA was recorded at 73 percent and in Balochistan at 71 percent, according to Samaa TV.
Qilla Abdullah, Harnal, Bakhran and Ziarat in Balochistan are the severely affected regions as the poverty rates in these four districts was more than 90 percent, the News International reported. Overall poverty rates in Khyber Pakhtunkhwa was at 49 percent, Gilgit-Baltistan and Sindh at 43 percent, Punjab at 31 percent and Pakistan-occupied Jammu & Kashmir at 25 percent.
The report divided the MPI based on healthcare, education and standard of living that suggests Pakistan needs to put in efforts in the education sector. While education contributes to 43 percent of MPI, standard of living contributes about 32 percent and health 26 percent.