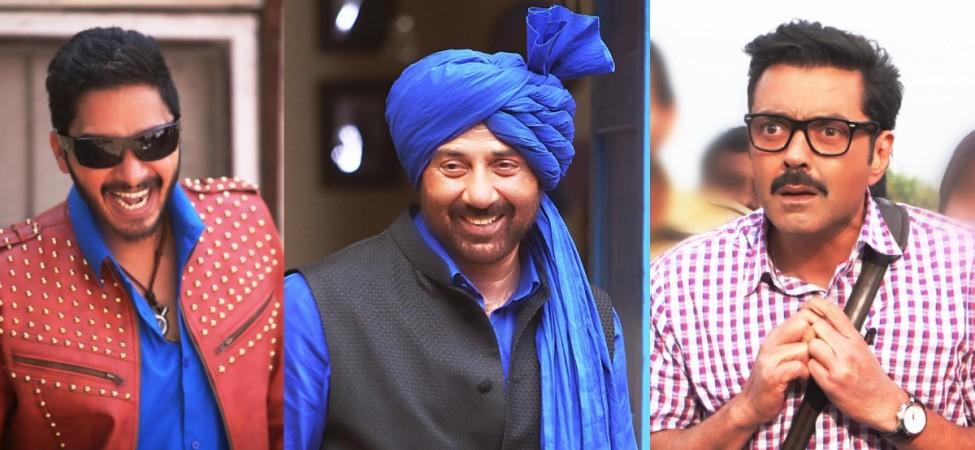 Sunny Deol and Bobby Deol, along with Shreyas Talpade, made a comeback to the silver screen on September 8 with Poster Boys. The movie has become the latest victim of piracy.
Poster Boys' full HD movie is leaked and free download links of the same are circulating on social media. It has become a common practice in the industry that a day after the movie's release, the film becomes available on many websites.
Many illegal websites are offering free online streaming but the print quality is mostly poor. However, nowadays the HD versions are available for downloading. The free download will hit the box office collection of Poster Boys.
The movie is not expected to get a big opening and to make matters worse it has been leaked online.
Directed by Shreyas Talpade, Poster Boys is about how three men's lives turn upside down when they find themselves in a poster that promotes vasectomy (nasbandhi).
With the posters reaching all corners of the locality, the trio faces a hard time, explaining things to everyone. Ridiculed by their families and villagers, the Poster Boys set out to take on the system which set them on a crazy journey. The movie apparently is inspired by a real life incident.