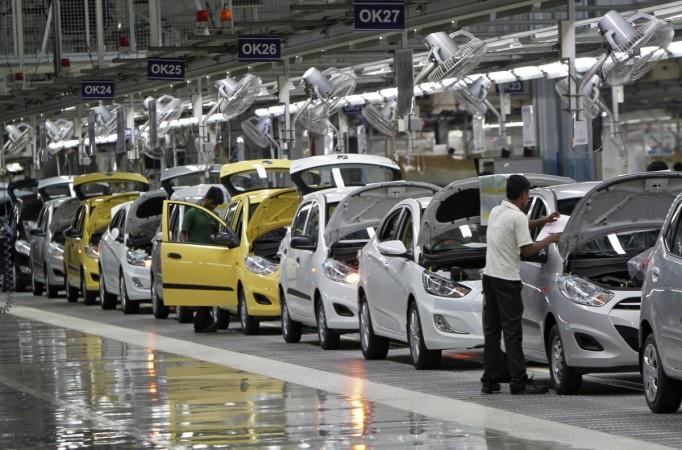 India Inc. can heave a sigh of relief after the political uncertainty partly ended with the conviction of AIADMK general secretary Sasikala Natarajan in the disproportionate assets (DA) case on Tuesday. One of the top three states of India, Tamil Nadu is home to many global and Indian companies, housing manufacturing facilities of auto majors like Hyundai, Ford Motors, Renault-Nissan Alliance, apart from Ashok Leyland and Royal Enfield.
Read: Sasikala's proxy K Palanisami claims majority
The political drama is yet to be over in Tamil Nadu, with Sasikala's hand-picked nominee, Edapadi K.Palanisami (also Edappadi K Palanisamy) likely to stake claim to form the government in the state that has been facing political inertia ever since the former Chief Minister J Jayalalithaa was hospitalised in September last year. She passed away on December 5, 75 days later, triggering a factional conflict, so to speak, within her party, the AIADMK.
A report in the moneycontrol.com said that Tamil Nadu accounts for about 15.8 percent share in domestic production and 14.9 percent share in domestic automobile sales.
Here are some key statistics about Tamil Nadu:
The state was the third-biggest contributor (8.16 percent) to India's GDP in 2014-15, after Maharashtra and Uttar Pradesh, according to the government of India.
The state's debt was also high, at Rs 1,95,920 crore (at the end of financial year 2014-15), according to Reserve Bank of India (RBI) statistics.
The fourth-largest Indian state's GDP (GSDP) was $175.33 billion in 2015-16 and the per capita GSDP $2,430.5 (at current prices), according to an update by India Brand Equity Foundation.
The state's emergence as an auto hub earned it the sobriquet "Detroit of India". Companies that have a manufacturing base in the state include Eicher Motors (Royal Enfield motorcycles), Ashok Leyland (heavy vehicles), Hyundai and Renault (cars) and TVS Motor (two wheelers).
As recently as November 8 last year, American car-maker Ford Motors had announced an investment of $195 million in a technology and business centre in Chennai over a five-year period, to develop new products, design mobility solutions and provide business services. The company has invested about $2 billion in India since 1995 after it entered the country. It has two manufacturing facilities, in India, one of them being at Maraimalai Nagar, near Chennai, where it makes the Ford EcoSport and the Ford Endeavour. The other plant is in Sanand, Gujarat.
The state has three major ports, 23 minor ports, and seven airports, besides a sprawling rail and road network, making it an ideal destination for manufacturers.
Besides, the state has also a thriving textile industry concentrated in Tiruppur from where garments are also exported.