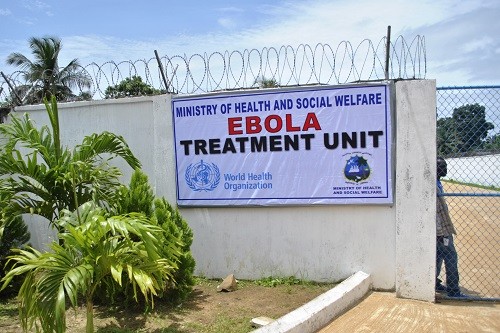 Ebola can leave survivors with severe side-effects. A latest report highlights a series of health issues found in people who succeed in fighting the deadly disease.
Some of the symptoms of the so-called "post-Ebola Syndrome" or PES include body aches ( joint, chest or muscle pain), memory and hair loss, headaches, anxiety attacks, extreme fatigue and vision problems, Reuters reported. In some cases, people also reported mental illness and women stopped menstruating.
In a report compiled by the World Health organisation (WHO) in Kenema, a city in Sierra Leone, eye problems prevailed in 50 percent of the survivors.
"Since I was discharged I have felt this pain in my eyes," an Ebola survivor named Romeo Doe (29) from Liberia, told Reuters.
Doe, a tailor, lost seven members of his family to the deadly disease. He has been experiencing eye problems ever since he was cured of Ebola in November. "My eyes, as you can see, are red; they are hurting me," he told the news agency.
Doctors in West Africa said they have received worst cases in which the patient becomes blind after fully recovering from Ebola. They believed that this might be due to damages caused in cornea or nerves.
"We see a lot of people with vision problems," Dr Margaret Nanyonga, psychosocial support officer for the World Health Organization in Kenema, said in a statement. "Some complain of clouded vision, but for others the visual loss is progressive. I have seen two people who are now blind."
While health experts are still struggling to explain the occurrence, some assumed that Ebola infection might be making survivors more prone to autoimmune disorders, a medical condition where an over-stimulated immune system fails to recognise healthy tissues and attacks them.
While talking about the occurrence, Dr Amar Safdar, associate professor of infectious diseases and immunology at NYU Langone Medical Center, told CBS News that the eye problems may be caused by uveitis, an inflammatory condition. He couldn't completely explain the reasons but said that certain infections or viruses can cause the condition.
The after-effect of Ebola has remained a topic unexplored, mainly because of the very few survivors involved in the past outbreaks.