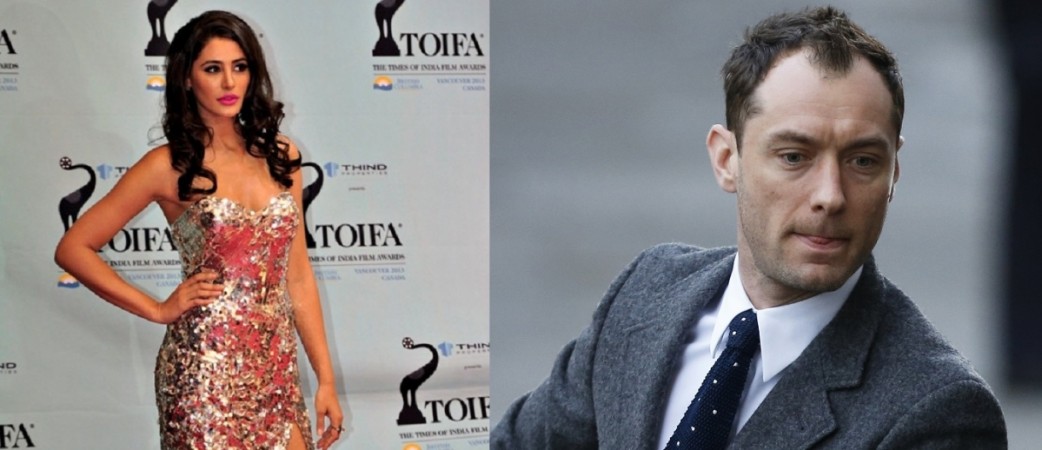 Nargis Fakhri, who is currently shooting for her Hollywood debut film "Spy", has reportedly been spotted spending quality time with the Hollywood star Jude Law, who is also the film's lead actor.
Fakhri who admits to be a fan of Law, was apparently very happy to share the screen space with the "Sherlock Holmes" actor. Directed by Paul Feig of "Bridesmaid" and "Heat" fame, "Spy" will see Fakhri's action sequences for the first time.
The duo during their shoots in Los Angeles, bonded over discussing Indian traditions and cultures and of course Bollywood. Both Fakhri and Law, even shared their views on subjects like yoga and Indian food, and the actress has managed to convince Law to visit India again, who last visited Rajasthan back in 2007.
"Jude was fascinated by Indian cinema. Nargis also spoke to him about our festivals like Holi and Diwali and her personal experiences when she first came to India three years ago." a source told The Times of India.
Going by the reports, curiosity arises to know whether it was only a friendly talk or something else is brewing up between the two.
It should be mentioned that the "Rockstar" actress was allegedly dating long time boyfriend Uday Chopra some time back. But their long distance relationship was supposed to be the reason why the duo separated. Moreover, it was said that Fakhri apparently wanted to focus on her career while Chopra wanted commitment.
Post her breakup with Chopra, she was linked to her "Main Tera Hero" co-star Varun Dhawan. The duo was spotted together on several occasions ever since they worked together in the film.