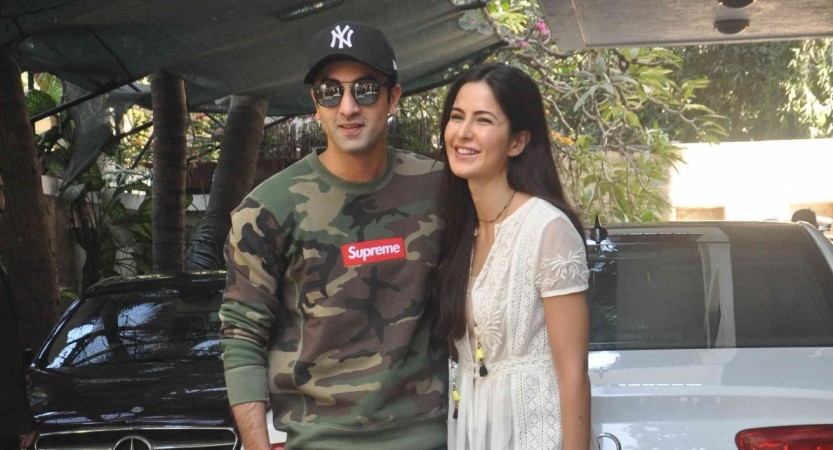 Ranbir Kapoor and Katrina Kaif reportedly parted ways while shooting their film "Jagga Jasoos." The recent buzz is that the actors might have used body doubles as they felt awkward doing certain scenes of the film together in Morocco.
A few images were doing the rounds on social media and in the photos, the actors were seen posing with their body doubles. It looks like Katrina and Ranbir are trying every way possible to avoid each other on- and off-screen.
In fact, Ranbir reached Morocco for the shoot a few days ago as Katrina didn't want to share a flight with him. Also, the "Fitoor" actress gave Karan Johar's birthday in London a miss because of his ex-lover, who was also invited at the bash.
Earlier, it was reported that Ranbir had denied kissing Katrina in a song of "Jagga Jasoos." Since the duo have parted ways, they are said to be giving a tough time to the makers of the movie. The ex-couple have not only troubled the makers with their no-kissing clause, but also they had earlier refused to shoot together in Morocco.
Director Anurag Basu even tried to put the Morocco set up in India, but the result didn't come out well. Later, Ranbir and Katrina agreed to shoot their last schedule in Morocco, but they didn't want to travel in the same flight.
Now, the recent report says that the actors used body doubles as they were uncomfortable shooting together. Here are a few photos that feature Katrina and Ranbir's body doubles.
In other news, Katrina, who has recently returned to India, is said to have snapped at reporters at a Mumbai airport. While she was walking towards her car, paparazzi followed her, but the actress was in no mood to interact. On this, one of the reporters asked why did she call them if she did not want to talk. Katrina snapped back at them, saying: "Sir, maine kisiko nahi bulaya hai. (Sir, I have not called anyone)." Click here to watch the video.