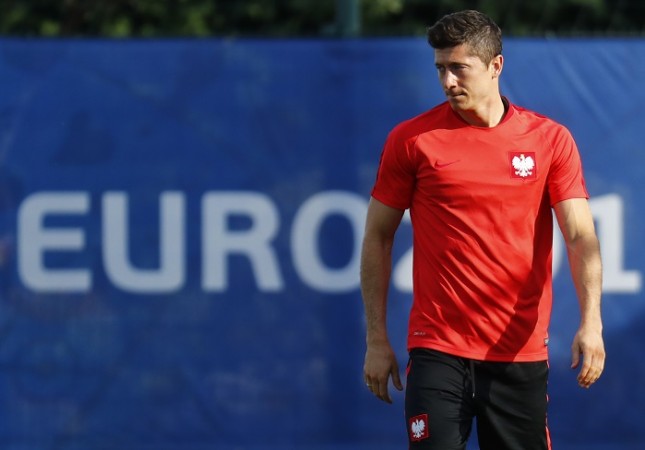 When you think of Portugal, you think of Cristiano Ronaldo and the first name that comes to mind from the Poland team is of Robert Lewandowski. The two captains make their teams tick, so if they have an off day, their side, invariably, end up misfiring in front of goal.
For the eight matches that the two teams have played in Euro 2016 combined, only one of them have remotely resembled quality, purely from an attacking perspective. Expectedly, it was when one of the two starts found his touch in front of goal, with Ronaldo netting a brace in a 3-3 draw with Hungary.
Lewandowski, so far, is yet to score a single goal, and, as a result, Poland have netted a grand total of three in four matches. They are in this quarterfinal because of their defence, which has conceded just one goal in Euro 2016, and their ability to hold their nerve in the penalty shootout.
While defence might get you close to winning a title, what will tip you over and get you to that final step is quality going forward and the ability to take your chances, especially in the business end of the tournament. We certainly are in that phase of Euro 2016, and the onus is on Ronaldo and Lewandowski to step up for their respective teams when Portugal and Poland play the first quarterfinal on Thursday.
"Everybody is talking about Cristiano Ronaldo and there's a reason for that – he's an amazing player," Portugal manager Fernando Santos said. "There are hundreds of players here we don't talk about every day, but it's normal to talk about players like Ronaldo or Lewandowski. Ronaldo knows how to deal with that."
Ronaldo has tried, tried and tried again, before trying some more, to find the back of the net in every match that he has played. Against Iceland, to open up Portugal's Euro 2016 campaign, Ronaldo let fly from distance, from the penalty box and with his head, without being able to bulge that net and produce his trademark celebration.
Against Austria, the story was the same, plenty of huffing and puffing, freekicks taken directly as long as it was in the opponents half, but with very little result.
It finally looked like coming together when Ronaldo equalised against Hungary with a fabulous back heel, before completing his brace courtesy a powerful header.
However, against Croatia, Ronaldo hardly saw the ball, and when he did, he looked a frustrated captain, before, when penalties looked inevitable, he found some space inside the box, fired in a menacing shot, which eventually fell for Ricardo Quaresma to tap home.
Two goals and kind-of-an-assist in four matches might not be the worst thing in the world when you just look at it in isolation, but when you analyse all the four matches and Ronaldo's struggles, there is little doubt that the Real Madrid man is yet to find his top form. Maybe he has been saving that form for the final three matches of Euro 2016, and if he does get those boots of his working the way he wants to, Poland will be in trouble.
But then, the Poles will say they have their own worthy goalscorer in Lewandowski, who like Ronaldo, has struggled all tournament, but unlike the Portuguese, has not scored a single goal so far, even if his shot attempts might not be as high as the latter's.
"Robert Lewandowski is a very important player," Poland manager Adam Nawalka said. "He's performing a very important role as a captain. He's in very good physical and mental shape and is doing a great job for us."
It goes without saying, for the match against Portugal, that job needs to include scoring goals, because as good as Poland's defence is, they cannot keep relying on just that aspect to get them through to the last four or more.