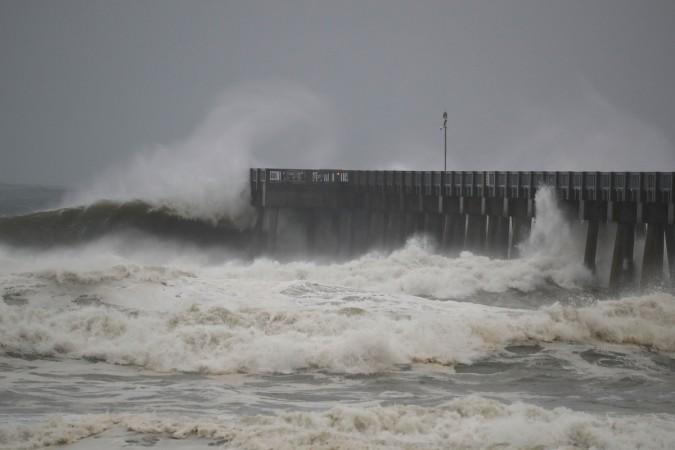 At a time when the US state of Florida is reeling under the effects of Hurricane Michael, European nations Portugal and Spain are gearing up for Hurricane Leslie, which could end up becoming the worst storm to hit the region since 1842.
In tune, Portugal has placed 13 districts on red alert and people living on the coastline have been asked to either stay indoors or move to safer areas. Fishermen too have been asked to return to land and not venture out into the sea until the Category 1 storm passes.
Authorities have said that the impact of Leslie will be seen over the weekend, with landfall expected early Sunday, October 14, morning. Lisbon is likely to be one of the first to see the effects of the hurricane, which is said to be about 315 kilometers southwest of the capital city.
While Hurricane Leslie is now barreling towards the coastline of Portugal and Spain, it was first formed on September 23. The storm has been present in the waters of the Atlantic Ocean since, hence earning the name of a "zombie" hurricane.
"The meteorological system has lost intensity but gained speed. It will therefore arrive a bit earlier than predicted and a bit further north of Lisbon," the Agence France-Presse quoted Portugal's civil protection chief Luis Belo Costa as saying.
Costa also said that the hurricane would pack sustained wind speed of about 120 kilometres per hour and gusts of about 190 kilometres per hour, due to which residents of the area should "avoid at all costs walking on the street."
Meanwhile, Leslie is also expected to bring torrential rain to the region, causing landslides and flash floods. The intensity of the hurricane is likely to reduce on landfall, but several airlines have cancelled flights as precaution.
Speaking of Hurricane Leslie, Lisbon's mayor Fernando Medina said that the nation is preparing for the worst as the effects of the storm isn't known yet. "We don't know what the real and concrete impact will be, so we're erring on the side of caution," AFP quoted Medina as saying.
Hurricane Leslie is also expected to impact Spain and Morocco and weather experts have said that the region may witness strong winds, heavy rains and "life-threatening surf and rip current conditions."
"After landfall, rapid weakening is anticipated, and Leslie is forecast to degenerate into a broad low pressure area over or just north of Spain by late Sunday," Newsweek quoted the National Hurricane Center as saying.
Hurricane Leslie is expected to be the strongest storm to hit the peninsula in 176 years. In the year 2005, Hurricane Vince had made a landfall on the Iberian peninsula, affecting southern Spain. In October 2017, Hurricane Ophelia brought strong winds to Portugal and Spain that resulted in widespread forest fires
strong winds from Hurricane Ophelia, which travelled north off the coast of Portugal and western Spain, fed forest fires that killed around 40 people during a heatwave.