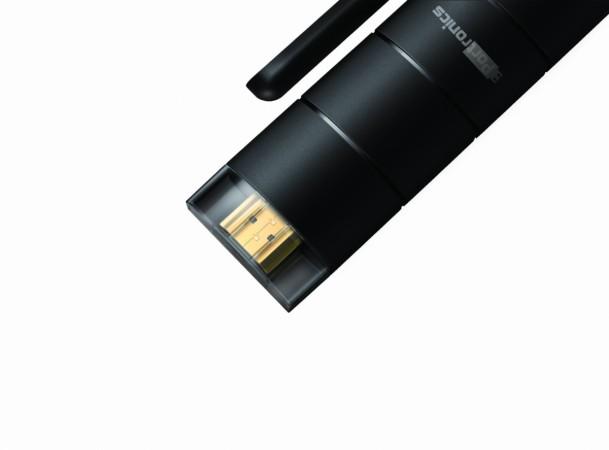 Portronics has launched a new device to connect any TV's, Projectors and Monitor's with your smartphone. Named Pandora, the device is the size of a USB stick, which can be plugged into the HDMI port of a television or projector directly and can connect to your smartphone.
Connect Pandora to your Wi-Fi network and easily share the content from all your devices on the large television or projector display without wires.
Pandora lets users project the existing photos and videos in their smartphone to television. Users can also project documents like Power Point presentations, Word Documents as well as Excel sheets from smartphone to the television. This facility would really be handy, especially during Conferences or boardroom meeting.
Pandora also allows you to surf the Internet or view YouTube videos wirelessly. In this case, it connects smartphone to Pandora through "point-to-point" Wi-Fi and Pandora connects to the Home or Office Wi-Fi network, which in turn gives internet connectivity to your smartphone. Whatever you browse on the internet over your Smartphone can be viewed on the Television as well.
The Pandora connects the smartphones in 2 different modes, WiFi Direct and WiFi. Through WiFi Direct users don't require any WiFi or Data connection to connect, rather the stick connects to the smartphone through WiFi Direct and stream smartphones data. In WiFi mode the Pandora connects to the Wi-Fi router of user's Home/Office and the Smartphone gets the internet indirectly through the Pandora Streaming players and you can then see YouTube videos or browse internet.
Pandora is available for ₹2,999 and to know more about availability visit the brand's official site.