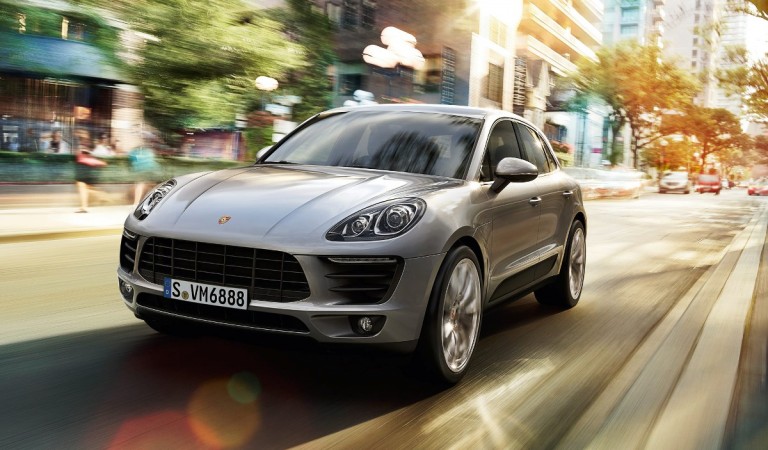 German luxury carmaker added 2.0-litre petrol powered variant to the Macan SUV portfolio in India for Rs. 97.71 lakh (ex-showroom, Kolkata) on Monday, May 30. The company has opened booking in all the six deanships in India, while delivery has been scheduled for November to December period, BSMotoring reported.
The entry level variant of the Macan is now also the most affordable Porsche vehicle to be sold in India. The new variant is powered by 1,984cc turbo-charged four-cylinder petrol engine that develops 248bhp at 5,000 to 6,800rpm and 370Nm of torque in the range of 1,600 to 4,500rpm. The engine is mated to seven-speed dual-clutch transmission and power is transmitted to all four wheels. The Macan with 2.0-litre engine sprints to 100 kmph from standstill in just 6.7 seconds and reaches the top whack of 229kmph. A couple of milliseconds can be reduced by choosing an optional Sport Chrono-Package.
Visually, the new Macan variant does not possess any change. The SUV is packed with features such as seats with electric eight-way adjustment on the driver's side, Alcantara middle seat panels, the latest generation of Porsche Communication Management (PCM), a lane-departure warning system and a powered tailgate.
Porsche India also sells Macan S Diesel and Macan Turbo models priced at Rs. 1.08 crore and Rs. 1.20 crore (ex-showroom, Kolkata), respectively. The former is powered by a six-cylinder 3.0-litre diesel engine, while the latter is powered by six-cylinder 3.6-litre turbo-petrol engine.