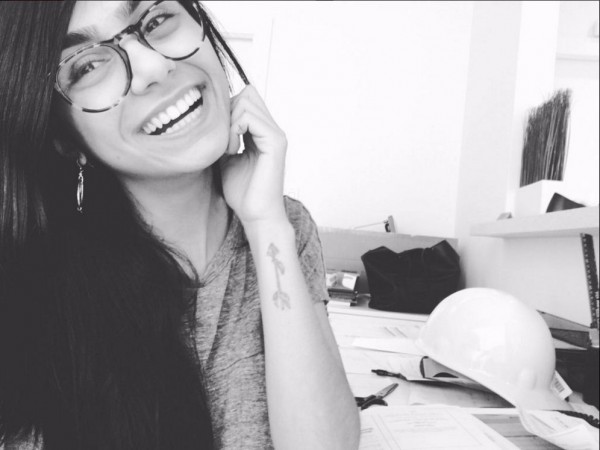 If you're wondering what Pornhub star Mia Khalifa is doing for Valentine's Day, she has provided clues on her Twitter account. Suffice to say, she won't be doing anything risqué. The porn star recently tweeted she will spend V-Day eating chicken wings. Khalifa's recent twitter post includes a collage of her favourite finger food, captioned: "Treating myself on Valentine's Day like."
This isn't the first time Khalifa, 22, has expressed her love for food. In 2015, one of Khalifa's Amazon wish lists included a ravioli stamper ($13), gnocchi board ($5), Keurig K-cups and pasta drying rack, according to an article on Gossip Extra. Last year, she tweeted she is a fan of "dausage", a cross between a sausage and a doughnut.
The Lebanese-American star, who hasn't yet released an Amazon wish list for V-Day this year, seems to have delved into the world of food, music and football. Khalifa has been posting tweets about the basketball team Washington Wizards and, more interestingly, about Beyoncé.
Her new-found love for Coldplay's new music video, "Hymn for the Weekend", was made known when she commented on the visuals in the video. However, she didn't seem too impressed by Beyoncé's guest appearance. She tweeted: "Holy visuals. Coldplay killed it; let's not overshadow them with Beyoncé's mediocre feature. (sic)"
Khalifa entered the adult entertainment scene in October 2014, when her video was posted on Scoreland, a porn piracy site. A few months later, Pornhub announced Khalifa was the most-searched star on their website, according to Complex.