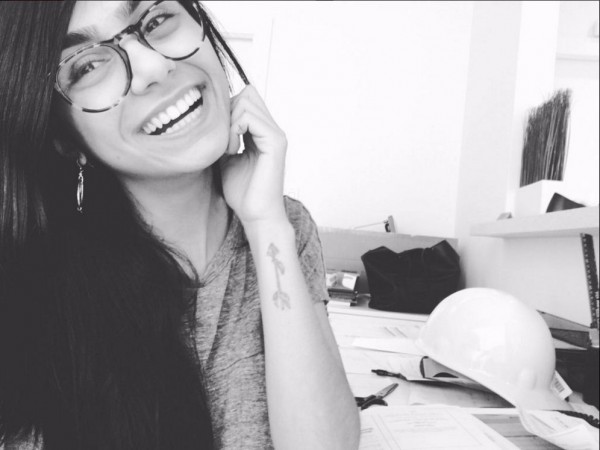 Beyoncé's latest album, "Lemonade" includes several references to husband Jay-Z's rumoured infidelity. While the singer's loyal fan following is aghast and wrecked by her troubled marriage, so is Pornhub star Mia Khalifa.
In a series of Twitter rants, the Lebanese-American adult star empathised with the "Formation" singer. She even posted a collage of photos indicating that a woman scorned is perhaps one's worst enemy. The picture, in which Beyoncé is seen holding a baseball bat, looking destructive, is used as a reference point.
The 23-year-old porn star also made yet another reference to Beyoncé's "Lemonade" by uploading a picture in which a woman is seen shouting at her partner. However, the most direct and wrongful accusation was coded in another tweet, which read, "F------ s---. Trying to break up Jay & Bey. DIE! @rarachelray."
Khalifa seems to have confused celebrity chef Rachael Ray with fashion designer Rachel Roy, who is speculated as the woman who had a relationship with Jay-Z. Interestingly, a small chunk of Beyoncé's Beyhive also mistook the chef as Becky, the woman referred to in her song, "Sorry."
When Ray uploaded a picture of a steak salad with barbeque chips on Instagram, the singer's fans called her Becky and accused her of having a relationship with Jay-Z.
Beyoncé's fans believe that Roy is "Becky with the good hair" after the fashion designer posted a picture on Instagram and captioned it: "Good hair don't care, but we will take good lighting for selfies, or self-truths, always."
The Instagram post, which has since been deleted, caused a furore among the singer's fans, who left several hate messages. In her defence, the fashion designer tweeted, "I respect love, marriages, families and strength. What shouldn't be tolerated by anyone, no matter what, is bullying, of any kind."