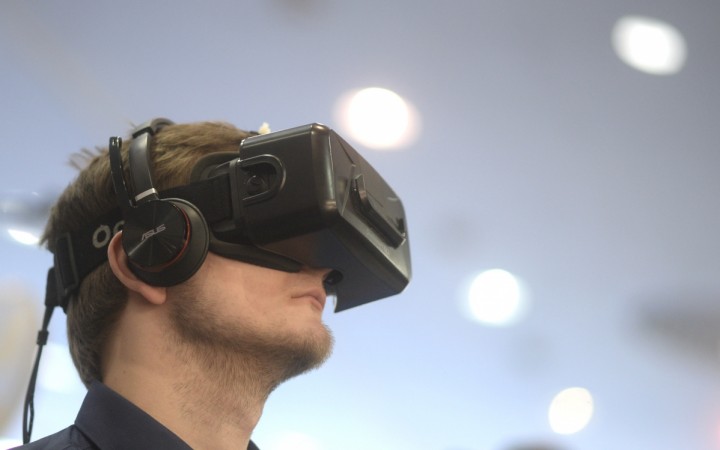 Pornhub, one of the world's largest adult entertainment websites, unveiled a new category on its free site Wednesday, dedicated to adult content filmed in virtual reality (VR). The popular online porn website has partnered with BaDoinkVR to jump into the next phase of adult entertainment.
Pornhub is giving away 10,000 free VR goggles on a first-come-first-served basis to those who sign up for their free membership, according to an official statement. The videos featured in Pornhub's latest VR category are optimised for both Android and iOS smartphones and also accessible through most virtual reality headsets like Oculus Rift, Samsung Gear VR and Google Cardboard.
"Virtual reality is the next phase in the constantly metamorphosing world of adult entertainment, and will provide users with a mesmeric experience unlike anything they've seen before," Corey Price, Pornhub VP, said in the statement. "Now, our users are not only able to view our content, but be protagonists in the experience and interact with their favourite porn stars."
The Pornhub app for Android and iOS has inbuilt Google Cardboard support. Android smartphone users can access VR content from the app or even through the phone's web browser, while iOS devices support Google Cardboard as well as other mobile headsets via an official VR player app by BaDoinkVR.
According to CNET, Pornhub's VR channel currently features 27 videos in 360-degree panoramic view, with titles like "Tour of Booty," "Harley Gets a Tune Up" and "Dominate and Be Dominated." Pornhub has also released a slightly NSFW promo for its new VR category.
Piper Jaffray, an investment bank and asset management firm, estimated the VR porn business is expected to be valued at $1 billion by 2025, making it the third-largest virtual reality sector after video games and NFL-related content, said the Pornhub statement.
"After decades of kicks and starts, virtual reality is finally hitting its stride. McDonald's Happy Meal boxes are doubling as Google Cardboard; now Pornhub is tossing its hat in the ring," Todd Glider, CEO of BaDoinkVR, was quoted as saying in the statement.