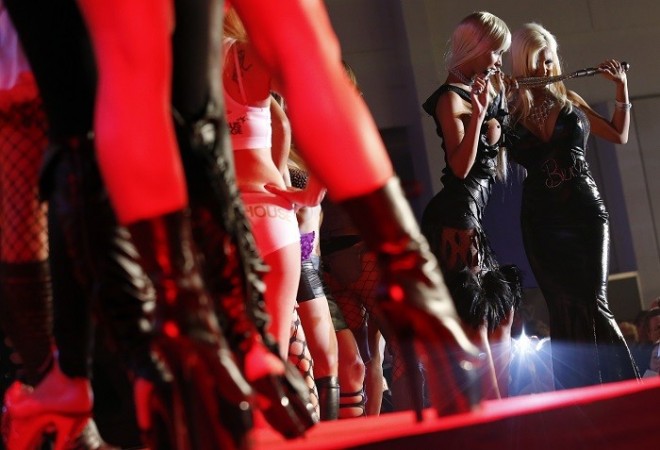 Different forms of addiction, like sex, porn and drug, could all be similar to each other in more ways than one, according to a study done in the UK.
The study done by researcher from the University of Cambridge, published in the journal PLOS ONE reveals that pornography has a similar reaction to the viewer's brain, as the reaction caused by drug addiction.
The researchers believe this reaction created by pornography in the brain of the viewers almost mirrors that of the reaction found in the brain of drug addicts and sex addicts. Pornography, in fact, induces compulsive sexual behaviour, which is very similar to sex addiction.
Previous studies have revealed that one in 25 people suffer from compulsive sexual behaviour. Compulsive sexual behaviour is an obsession with sexual feelings, thoughts and behaviour that the patient is not able to keep under control.
This could heavily affect a person's life, ruining his relationships and being a barrier to his work. It could, and in most cases does, set in motion feelings of shame, and cause considerable distress to the "addict".
"The patients in our trial were all people who had substantial difficulties controlling their sexual behaviour, and this was having significant consequences for them, affecting their lives and relationships," said Dr Valerie Voon, Fellow at the Welcome Trust Intermediate Clinic, Cambridge University. "They show similarities in their behaviour to patients with drug addictions. We wanted to see if these similarities were reflected in brain activity too."
During the study the patients were shown a series of sexually explicit videos, as well as some sports videos (used as control), while their brain activity was being monitored via functional Magnetic Resonance Imaging (fMRI). The fMRI system uses Blood Oxygen Level Dependent (BOLD), a signal that measures brain activity.
This method of brain imaging unearthed an interesting fact. It was found that three regions of the brain were especially more active when the patients with compulsive sexual behaviour were shown the explicit videos, as opposed to the normal people.
These three areas – ventral striatum (it is involved in rewarding and motivating the person), dorsal anterior cingulate (it is involved in anticipating a reward and craving drugs), and amygdala (it processes the emotions and the significance of a particular event) correspond to that of the drug users, when they take drugs.
"There was a clear difference in brain activity between patients who have compulsive sexual behaviour and healthy volunteers," said Dr Voon. "Whilst these findings are interesting, it's important to note, however, that they could not be used to diagnose the condition."
She also went on to say that while this research showed that patients with compulsive sexual behaviour and drug addicts have a similar reaction in their brain while watching porn or taking drugs respectively, there is no clear proof that these people are addicted to pornography.