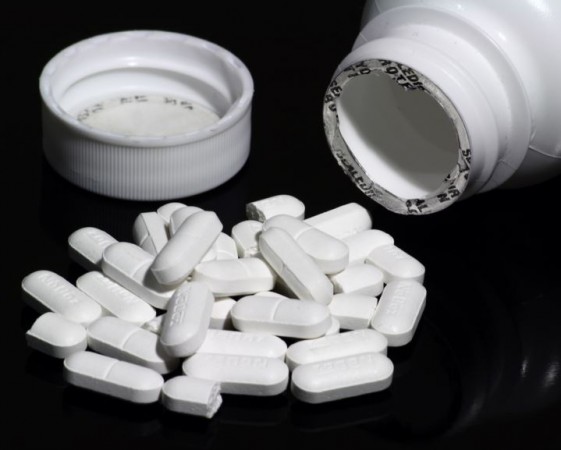 India's drug regulator Central Drugs Standard Control Organisation (CDSCO) has found the common painkiller and anti-inflammatory drug, Combiflam, substandard after it failed the disintegration test.
Several batches of the drug have been recalled from the markets by the Sanofi India, which manufactures Combiflam.
Combiflam is a combination drug of paracetamol and ibuprofen prescribed for headache, pain, fever and muscle aches.
Sanofi informed Bombay Stock Exchange (BSE) in a filing on Thursday that four batches of Combiflam have been recalled due to delay in disintegration of the tablet.
The drug firm said this was a Class III recall wherein the consumption of already-available batches of the medicine would cause no adverse health consequences.
"We have acted immediately, and completed the recall for two batches, while the recall of the remaining two batches is ongoing," Sanofi India said in the filing.
The drugs recalled were manufactured between June and July 2015, carrying an expiry date between May and June 2018, according to the Press Trust of India.
The disintegration test predicts the time taken by a medicine to be effective in a body. Drugs taken break into granules inside the body and then become effective.
Combiflam was found to be taking longer time than the prescribed limit to act inside the body.
The Drug Controller General of India was quoted by the Times of India as saying that the withdrawal of Combiflam from the markets was ordered because some batches were of substantially poor quality.
He added that the action was taken in public interest. There is however no ban on the sale of Combiflam medicine yet.
Sanofi India said that the recall will have no effect on the safety and efficacy of its product.
Doctors and patients can be assured that there is no impact on the safety and efficacy of the product. Consequently, we do not expect the recall to affect Combiflam's sales, according to the BSE filing.
The drug maker further said that it has analysed the issue and that appropriate remedial steps have been taken to ensure that the tablets disintegrate within the specified timelines.
Sanofi India has been selling Combiflam for over two decades now in India. The company also introduced Combiflam Plus, for treating headaches. It combines paracetamol and caffeine, according to Bloomberg.
India recently banned 344 combination drugs including popular medicines such as Corex, Phensedyl cough syrups, Vicks Action 500 Extra and Dolo. However, Combiflam was not included in the list of banned 344 combination drugs.