The Vatican is reportedly planning to ban Catholics from the church who have been convicted of corruption or are involved in mafia-associated crimes.
Pope Francis has ordered a commission to formulate a new doctrine which bans such criminal offenders from sacraments or communion.
The order from the pontiff came after more than 50 prosecutors, bishops, United Nations representatives and victims of organised crime gathered for a Vatican conference to discuss the Church's new legal doctrine about the "question of excommunication for corruption and mafia association."
The Vatican's retired ambassador to the UN in Geneva, Archbishop Silvano Tomasi, was one of the participants in the conference. The Archbishop said that the main aim behind the formulation of the new doctrine is to create a culture of justice, according to Heat Street.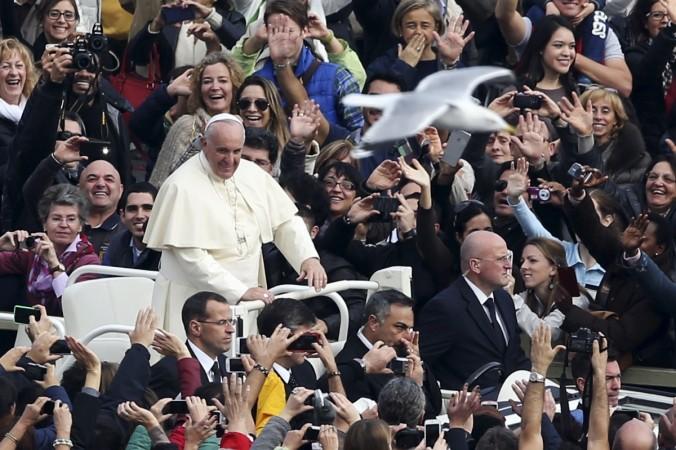 "Our effort is to create a mentality; a culture of justice that fights corruption and promotes the common good," Tomasi said.
The proposed ban, however, has not been well-received by many, as some complain that excommunication for crimes like extortion or paying bribes is not reasonable.
Former Italian senator Sergio De Gregorio said, "I think the Vatican should judge case by case. I confessed to my guilt and I don't think I should be excommunicated," he told La Republica.
However, some say that a penal decree by the Vatican is required for the criminal offenders.
Monsignor Michele Pennisi, the archbishop of Monreale in Sicily, said: "The (expert) group raised the problems of Colombian and Mexican drug traffickers, so we need a penal decree, a form of legal act at the national and global level."