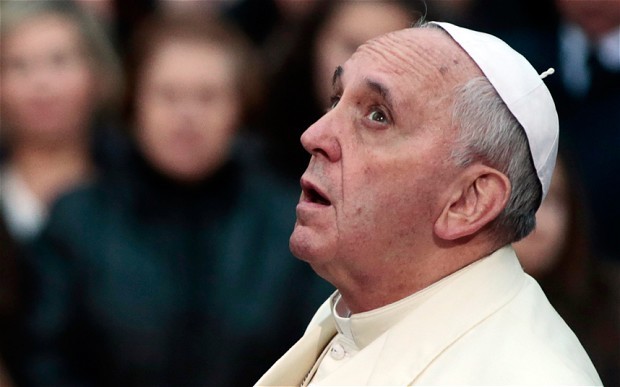 A billboard ad by a clothing firm featuring a partially topless nun has raked up a 'blasphemy' row in Naples ahead of Pope Francis' scheduled visit to the city.
As per the Vatican's schedule, Pope Francis is expected to spend an entire day in Naples on 21 March, meeting with the general population. He also will participate in a mass for the entire Church of Naples.
The topless nun billboard ad, beside a building, shows a young model wearing jeans and part of a nun's habit, covering her bare breasts with her arms while holding rosary beads. The billboard by women's clothing brand Rossodisera featuring the partially naked nun has stirred up the entire city.
Local resident have termed the billboard blasphemous, obscene and an ugly marketing gimmick.
The clothing company, however, denied that the billboard had anything to do with Pope Francis' upcoming visit. "We recognise that we have made a strong marketing choice but there was no intent to blaspheme," the company said in a statement published by Gazzetta del Sud.
"Trivialising the act of prayer was not the intention in any way," Rosso di Sera said, adding that the company "strongly regrets being accused of things extremely far from our values and our culture".