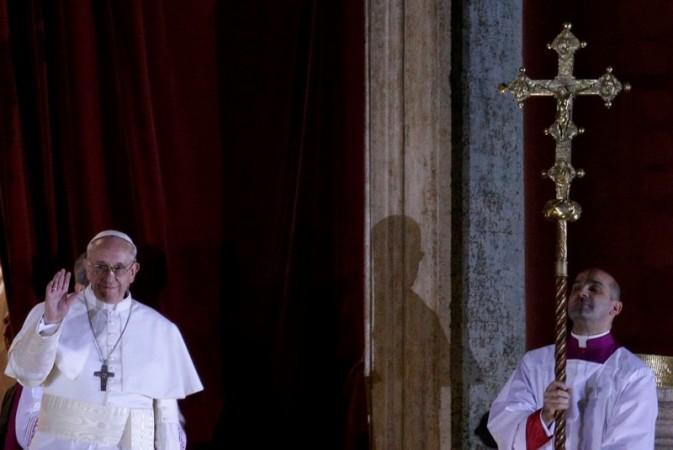 Former Argentine Cardinal Jorge Bergoglio's selection of his papal name as 'Francis I' has left Vatican experts amazed. They are now keen to analyze the way he will carry out his responsibilities.
Pope Francis I has many firsts to his credit. He is the first non-European pope elected in modern times, the first from Latin America, the first from Jesuit order and the first to take the name Francis.
For Vatican expert John Allen the selection of the new papal name is "the most stunning choice."
"The new pope is sending a signal that this will not be business as usual," he told CNN.
The name is taken after Saint Francis of Assissi of 13th century. Born in an aristocratic family, Francis gave up his luxurious lifestyle to follow Jesus. He lived in poverty and told followers, "Preach the Gospel always, if necessary use words."
Some say that it might indicate that Pope Francis I would want to head the Church in a completely new way. In his biography, written by Sergio Rubin, Pope Francis I is described as "self-effacing and humble." He lived in a simple apartment heated by a small stove and never moved to the church mansion in Buenos Aires. He travelled by bus to work and spent most of his time in the slums, replicating the simple life lead by Saint Francis.
Some analysts also say that they see similarities between the fall of the church in 13th century and the modern-day church. Amy Davidson, a critic with The New Yorker wrote, "It might matter a great deal that Bergoglio chose Francis, evoking the saint of Assis and his commitment to the poor. It that is a symbol that will have to proven out, the selection of a Pope from Latin America is a more of immediate one. It affirms the Churchs transformation, and may give it better footing in the world, if not a grasp of it."
Stephen Rex Brow of New York Daily News wrote that the story of Saint Francis serves as an ultimatum to the Vatican, which has been shrouded with allegations of financial mismanagement.
According to some reports, it is believed that former Cardinal Bergoglio was runner-up in the Papal Conclave 2005. Patrick Hornbeck of Fordham University wrote on Fox News Latino that a new group of cardinals would turn back to Bergoglio this time. One commentator said that Francis I has a "mandate" to enact what many Catholics see as necessary reforms in the upper reaches of the church's administration.
However, only time will tell if there is any truth behind these theories. For now, Catholics around the world are rejoicing for they have new leader.