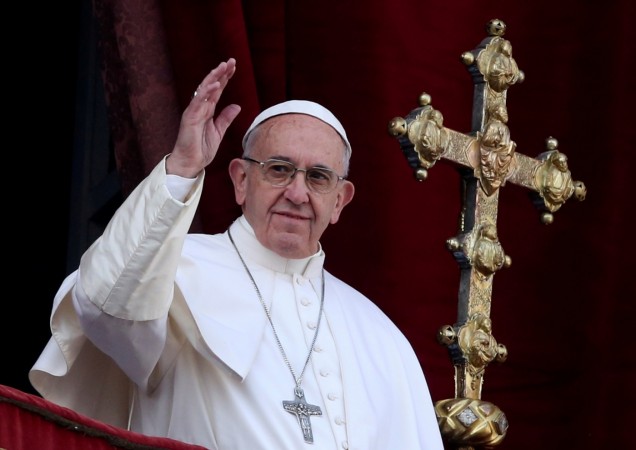 Pope Francis has encouraged women who attend ceremonies in church to feel free to breastfeed their children in the institution. The head of the Catholic Church, during a ceremony in the Sistine Chapel on Sunday, said that women were free to breastfeed their children in church.
Pope Francis calls for 'zero tolerance' of child molesters in Church, but where is the action?
"The ceremony is a little long, someone's crying because he's hungry. That's the way it is...You mothers, go ahead and breastfeed, without fear. Just like the Virgin Mary nursed Jesus," the pontiff said.
The pope made the statement to worshippers attending an annual ceremony commemorating the baptism of Jesus. The pope baptised 28 children on Sunday including 15 boys and 13 girls.
He has always supported breastfeeding, even in public. This is not the first time the pope expressed his support for women to breastfeed in church; in 2013 Italian media published an exchange between the pontiff and a young mother where the pope encouraged the woman to feed her crying child.
The pope, during the ceremony at the Sistine Chapel, asked the parents gathered to remember the poor mothers around the world: "Let us thank the Lord for the gift of milk, and we pray for those mothers — there are so many, unfortunately — who are not able to give their children food to eat," he said.
Women, in many countries across the world, are discouraged from breastfeeding their children in public and the act is frowned upon. Many even shame the women who attempt to breastfeed their children in public spaces.
Health practitioners around the world encourage mothers to breastfeed their newborns as the process provide optimal nutrition to the child and also boosts their immune system.
Many studies have claimed that the process of breastfeeding helps mothers bond with their infants and also assists in speeding up maternal weight-loss after birth.