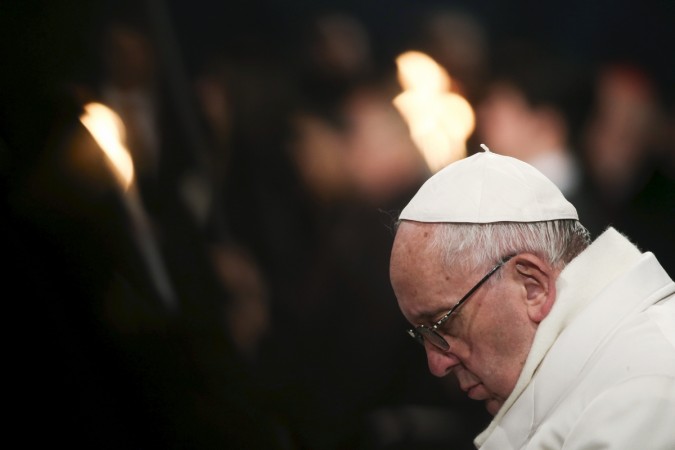 On the occasion of Good Friday, when Christians commemorated the crucifixion of Jesus Christ, Pope Francis hit out at Islamist militants, stating they were profaning the name of God, while also criticising European nations over the migration crisis.
The head of the Roman Catholic church condemned terrorism, days after the Brussels attacks that killed over 30 people and wounded many others Tuesday.
Referring to recent terror attacks as "unprecedented violence", he criticised "expressions of fundamentalism (and) terrorist acts committed by followers of some religions which profane the name of God and which use the holy name to justify their unprecedented violence," after the Way of the Cross procession Friday around at the Colosseum in Rome, according to Reuters.
The Pope, who is active on social media, had tweeted on the Brussels attack earlier in the week. "I entrust to God's mercy all those who lost their lives. #Brussels [sic]," he had said on Twitter Wednesday.
Apart from militants, the Pope also condemned "arms dealers who feed the cauldron of war with the innocent blood of our brothers and sisters, and give their children bread that has been dipped in blood to eat".
He also raised concerns over the persecution and killings of Christians by fundamentalists in the Middle East. "O cross of Christ, today too we see you raised up in our sisters and brothers killed, burned alive, throats slit and decapitated by barbarous blades amid cowardly silence," he said.
The Islamic State group's Sunni extremists have killed hundreds of people from the Christian communities as well as from other minorities. The Pope himself has been threatened by ISIS, following which he had famously said "please make sure it doesn't hurt too much."
On the migration crisis, the Pope said "our indifferent and anaesthetized conscience" had affected Europe's response to refugees.
You can watch Pope Francis's Good Friday address in the Vatican's official YouTube video below -
Christians are observing the Holy Week, which began with Palm Sunday March 20 and will conclude with Easter Sunday March 27.