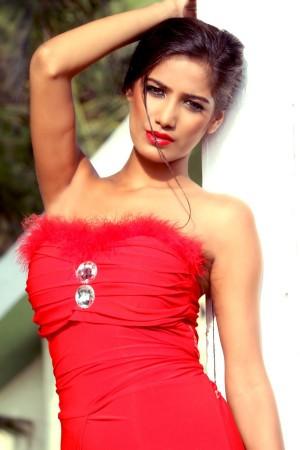 Model Poonam Pandey who posed topless for her fans on Wednesday is no more a teenager. On March 11 she will be 20.
The ecstatic Poonam tweets, "Tweethearts!! very excited as i will be out from my Teens .... turning 20 on 11th March."
The Kingfisher Calendar Girl of 2011 was born in Mumbai on March 11, 1991.
Poonam who posted her semi-nude picture on Twitter is one among the most searched names on Google India since Wednesday.
"TweetHearts!! Thanx for Loving so Much muuuuuwhhhaaaa! i alwayz love to be top on Trend," she tweets.
Uploading the URL link of Google trends, she wrote that "India is Searching me."
"Finally on Public demand Sharing a pic #PoonamPandeyWithoutBikini Tweethearts!! Thanx for Loving me so Much .. Luv twitpic.com/8pvdeo," Poonam tweeted on Wednesday posting a semi-nude picture of herself.
"WARNING 18 & under should not try looking up the pic. that said i do not take responsibility for anyone under age #PoonamPandeyWithoutBikini," she added.