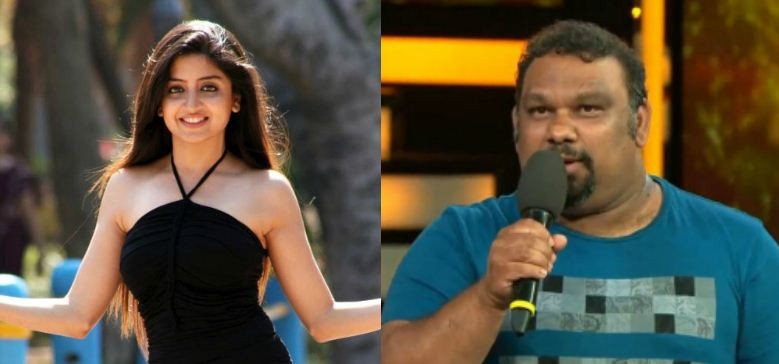 Poonam Kaur, a hardcore fan of Pawan Kalyan, could not stand the sight of her icon's image being tarnished by critic Mahesh Kathi. The actress has lashed out at him on Twitter without naming the critic.
Mahesh Kathi had blasted Pawan Kalyan recently over his political speeches. Coming down heavily on the Power Star, he called him "Agnanavasi" and stated that the actor's decision to enter politics was born out of the desire to enjoy power.
Reacting to his comments, Poonam Kaur has posted a series on tweets. She stated, "Beggarsrbetter than people who r making money outta criticising others,okeyy suthi,change the man or the topic,I am bored 2c the same fatso! [sic]"
Poonam Kaur tweeted, "Employment problems...papam...contribute trps it's a way of donating guys4 some1s ill health actually should pay4 weight reduction programme. [sic]"
This is seen as an indirect attack on Mahesh Kathi, who has responded to her tweets by challenging her to confront him in open. He responded, "@poonamkaurlal and @PawanKalyan tomorrow at 11am I will be at Somajiguda press club to face you. If you are dare enough, come and confront me in open."
What exactly Mahesh Kathi said about Pawan Kalyan?
Speaking to media, he said, "PRP (Praja Rajyam Party) had a vision and clarity on its goals. But Jana Sena party has no clear vision. Pawan Kalyan talks about Ambedkar, but he has hardly raised his voice for Dalits, when the community faced serious issues. He says his fight is not restricted to one religion, but he is fighting for the reservation of his Kapu community.
His intention to enter politics is to work for the society. He can do it by starting an NGO (non-government organisation). He gets a huge amount of remuneration, which he can use for his NGO. He seems to be not interested in social service and he is craving for power. He is confused about his stand. He is not Agnathavasi, but he is Agnanavasi,"
Mahesh Kathi also slammed Pawan Kalyan for selectively fighting against politicians, citing that Chiranjeevi cheated his own party members by getting a ministerial berth in the Congress government and lead a "peaceful life".
The critic had also alleged that Pawan Kalyan had been constantly harassing him ever since he targeted the actor. However, he decided to stop his campaign against the actor, but warned the Power Star's fans not to provoke him, which would force him to resume the fight.