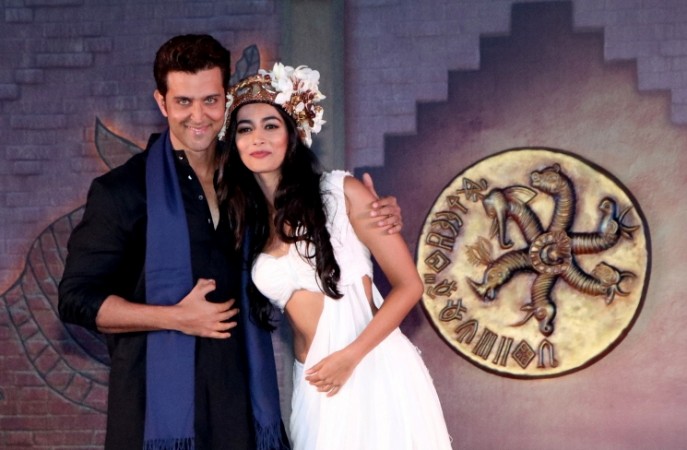 Ever since "Mohenjo Daro" was announced, there were reports that its lead cast — Pooja Hegde and Hrithik Roshan — will be seen sharing intimate scenes in the film.
Talking to the press, Pooja said she has shot for a kissing scene with Hrithik, but it wasn't awkward because they were friends and share a great rapport. The fresh face believes that theirs is one of the best on-screen kisses.
"You always want it (kiss) to look good on screen as you can go wrong with stuff like that. I think we have got one of the best onscreen kisses in 'Mohenjo Daro'," Pooja told Press Trust of India and added that such scenes are technical and so there's no weirdness around it.
"I was never intimidated (while doing kissing scene) as we were like friends. We never looked at it like it's a kissing scene, we are doing it as our characters in the film. We shot the film over a big span of time so over the course of time we (she and Hrithik) became friends. By the time we started shooting the scene we had a comfort level," she further elaborated.
Meanwhile, "Mohenjo Daro" has been awarded a U/A certificate by the Central Board of Film Certification (CBFC) and passed without any cuts. This is surprising given how strict the board has been with films lately, dropping scenes left, right and centre.
Directed by Ashutosh Gowariker, the period film is special. First, it's Hrithik's comeback to the big screen after two long years. The suave superstar has been paired alongside a fresh face, a fresh pair is always a plus. Scheduled for an Aug. 12 release, "Mohenjo Daro" will clash with Akshay Kumar's "Rustom" at the box office.