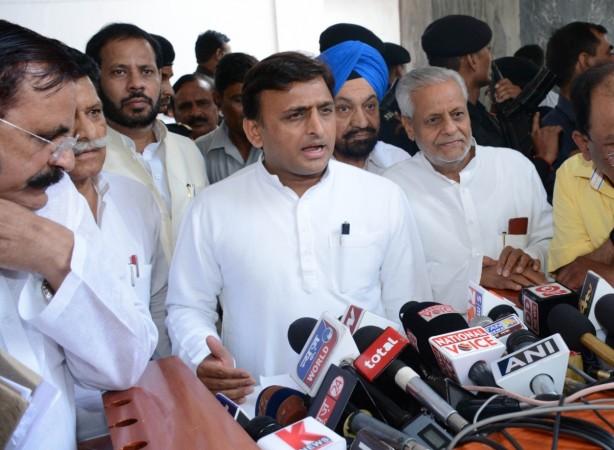 In the latest political development in poll-bound Uttar Pradesh, Chief Minister Akhilesh Yadav fired two ministers on Monday. Mining Minister Gayatri Prajapati and Panchayati Raj Minister of State Raj Kishore, both accused of corruption, have been fired.
The letter regarding their dismissal has been sent to Governor Ram Naik for approval, a senior UP official told the Indo-Asian News Service.
While Prajapati faces charges like kickback in mining contracts, land-grabbing and extortion, Kishore has been accused of land-grabbing. Prajapati had got mired in controversy in March, when it was discovered that his daughter was receiving benefits meant for those below the poverty line even while he was known for flaunting his opulence.
Prajapati's dismissal can cause further friction between the chief minister and his father, Mulayam Singh Yadav, as the minister was reportedly close to the senior Samajwadi Party head.
The Allahabad High Court had recently ordered a CBI investigation into accusations of illegal mining in the state. Despite the state's request that the CBI probe be withdrawn, the court went ahead with it.
Senior IPS officer Amitabh Thakur, who had been dismissed from the UP government for "indiscipline" and "anti-government point of view" in 2015, and his social activist wife Nutan Thakur, had launched a campaign to expose Prajapati, and were reportedly told by Mulayam Singh Yadav to lay off the matter. Thakur had recorded the conversation and presented it before the court as evidence.
Since the state will hold polls next year, the UP government is now vigilant and prompt about addressing crime. Akhilesh Yadav is reportedly looking to keep a clean image before the elections.