Bollywood actors Ranbir Kapoor and Alia Bhatt recently had an interview session with Karan Johar at Jio MAMI movie mela. Both the actors talked about nepotism and how it exists in every field, not just the film industry.
If you are still new to Bollywood families, let us tell you that Ranbir's great-grandfather Prithviraj Kapoor was a popular actor and so does the following generation. In fact, lesser people know that Ranbir's great-great-grandfather and Prithviraj Kapoor's father Dewan Basheshwarnath Kapoor was also an actor.
While talking about nepotism, Ranbir said: "My great grandfather (Prithviraj Kapoor) worked hard and made a place in the film industry so that he could give his children an opportunity; so they could do something in their life so on and so forth. Now when I have children, I would like to give them an opportunity where they have something to do."
"You know my father (Rishi Kapoor) once said that politicians and actors are chosen by the public. You may get your first film, you may get your first campaign but unless the public likes it, you won't be a star, so I believe that. Yes, I'm a product of nepotism and I don't shy away from it. I know I got the opportunities easier than anybody else. I am grateful and I don't want to take advantage of it."
Ranbir proudly admitted being a product of nepotism. In fact, Alia didn't shy away to accept the truth. The Highway actress is also from a film background. The Bhatts are more popular in directing and producing movies than acting. But Alia has still not worked with the family and believes that her hard work is important than her family name.
"I am aware that my connection with my family has made it way easier for me. The only thing that bothers me about nepotism is that it definitely exists; it exists in Bollywood; it exists in the business world, it exists in school, it happens everywhere. I love my work and I give it a hundred percent," Alia said at the event.
"I work hard because I don't want to feel apologetic for being where I am today. Neither do I need to feel apologetic for being my father's daughter because I love my father," she added.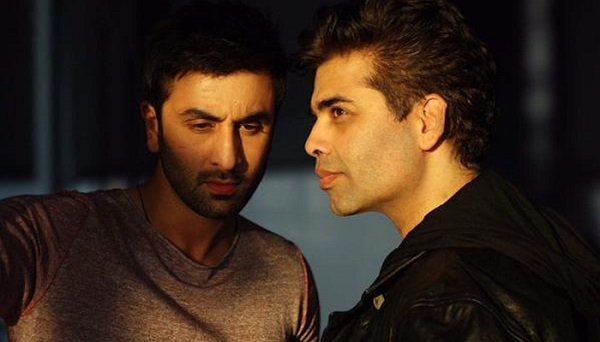 Watch the video here: