"Lingaa" producer Rockline Venkatesh has finally broken his silence on the movie's loss controversy. He has stated that politically-motivated campaign could hurt the prospects of the Rajinikanth-starrer film.
The leading producer of South India said that some people tried to tarnish Rajinikanth's image to keep him away from politics. The Tamil Nadu Assembly Elections is just a year away and this controversy was created to scare the superstar from entering politics.
Some distributors, headed by Trichy and Thanjavur distributor Singaravelan, held a protest against the movie accusing that the flick was a flop and they had incurred huge losses post the film release.
Rockline explains that some with a political background wanted the "Lingaa" distribution rights of the entire Tamil Nadu region. But in the end, Vendhar Movies by Eros International acquired the theatrical rights from Rockline Venkatesh on cost of production.
However, what upset Venkatesh was that Singaravelan began protesting just three days after the release of "Lingaa". On top of this, Singaravelan took a few others to raise voice against the movie and demand compensation for the losses. This, according to the producer, hurt the movie badly at collection centres.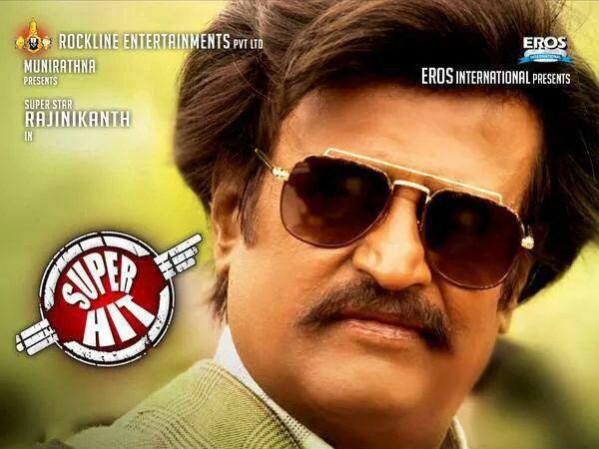 "He later put it out on YouTube, and roped in a couple of others too, and said Rajnikanth should intervene and get refunds. We can understand if an outsider expresses a critical opinion about the film, but Singaravelan, as a distributor, is part of the family," The Economic Times quotes the producer as saying.
Rockline Venkatesh further adds that Rajinikanth is hurt by the recent controversy and he feels that there are people trying to destroy him. Nonetheless, Rajini feels that the God is on his side and nobody can deny him his place.
"Lingaa" is directed by KS Ravikumar. The movie, which features Sonakshi Sinha and Anushka Shetty in the female lead roles, was released on 12 December - on the superstar's birthday.