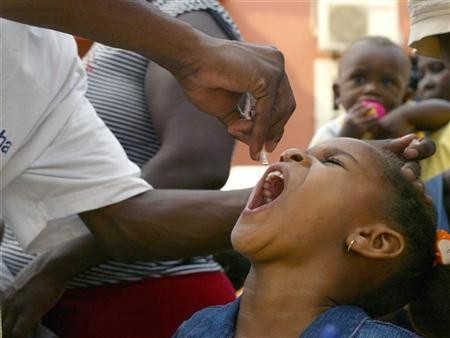 A mysterious disease has been affecting children in California, which the doctors fear to have exhibited polio-like symptoms, including paralysis and respiratory problems. 20 people have reportedly been infected by the unknown disease in California.
According to American Academy of Neurology, some patients who developed paralysis in the limbs, have shown no improvement from the treatment.
Although polio has been eradicated from most parts of the world, polio related viruses can affect the nervous system thus leading to paralysis. However, this virus is not expected to be epidemic though the infection remains a rare one.
A detailed examination of the five cases out of the 20 suspected cases, showed a virus strain -enterovirus-68, a much related poliovirus. These children have been vaccinated against polio.
The symptoms of this rare disease range from restricted one limb movement to severe limb weakness.
According to the Centers for Disease Control and Prevention, polio has been labeled as one of the most alarming diseases in the 20th century and about 35,000 cases in the US have reportedly been infected annually. Although many countries have become a polio free nation with effective immunization, patients with the viral infection still suffer from the disease.
"There has been no obvious increase in the pace of new cases so we don't think we're about to experience an epidemic, that's the good news. But it's bad news for individuals unlucky enough to develop symptoms which tend to be moderate to severe and don't appear to improve too much despite reasonably aggressive treatment" Dr. Emanuelle Waubant, a neurologist at the University of California, San Francisco told BBC News.
"Since the near-eradication of poliovirus, other enteroviruses have been associated with paralysis, but these viruses usually cause a very mild cold-like illness and severe complications are very rare", BBC news quoted Jonathan Ball, a professor of virology at the University of Nottingham.