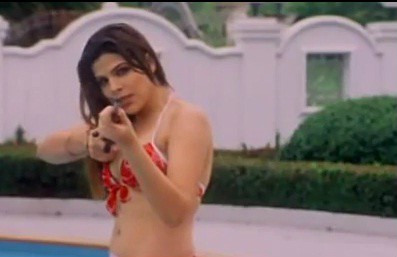 In what could be a major breakthrough in the mysterious missing case of Bollywood actress Laila Khan, the police officials have reportedly stumbled upon few dead bodies near the starlet's farm house in Igatpuri on Tuesday, where the officials are conducting search operations to verify the claims of the suspects in the case.
However, there is no official word on this news yet.
Mumbai crime branch and ATS teams initiated search operations around Laila's farm house after Pervez Tak and Asif Sheikh, who were arrested by the Jammu and Kahsmir police, claimed that they had killed Laila and her five family members in Mumbai before their bodies were thrown off a cliff in Igatpuri, Maharashtra.
The officials are reportedly on a look out for the bodies of the the startlet and her family with the help of the two key suspects. Over 250 policemen, 25 digging labourers, 3 Forensic teams, 3 dog squads have been pressed into the search operations, according to media reports.
Tak and Sheikh have allegedly confessed that they had killed Laila and her family. However, the investigators are not ready to buy their claims without seeing the bodies of the victims. Meanwhile, reports suggest that Tak and Sheikh have been constantly retracting their statements about Laila's alleged murder.
Initially, the duo maintained that they gunned down Laila and her family. But, now they are reportedly clamming that the Bollywood starlet along with her family was beaten to death by them. Officials, who are unable to see any genuineness in the revelations of suspects, have filed an abduction case against the accused and now probing the possibilities of Laila being murdered as claimed by them.
The officials are of the opinion that Tak and Sheikh might be lying to mislead the investigators in the case and to maintain the secrecy of Pakisatn-born starlet Laila's whereabouts.