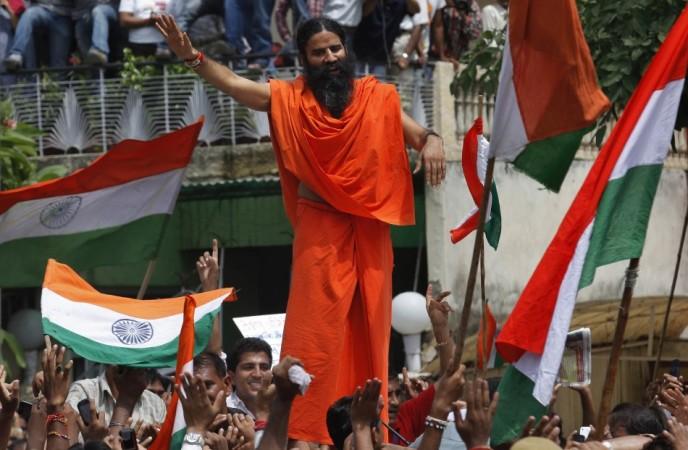 Baba Ramdev's procession to Parliment on Monday was brought to a halt by Delhi police, who whisked the yoga guru away into temporary custody.
TV visuals showed Ramdev and thousands of his supports embark on their march to Parliament as part of the ongoing protest against black money and other social issues, only to be stopped by the police at the Ranjit Singh flyover.
Ramdev and his supporters will be locked up in a makeshift jail at Rajiv Gandhi stadium in Bawana, media reports said.
According to TV reports, police officials said that Ramdev was not permitted to lead the march as it could disturb normalcy in the city.
He was placed into custody for allegedly violating Section-144. Police have also taken his supporters into preventive custody.
More details awaited.