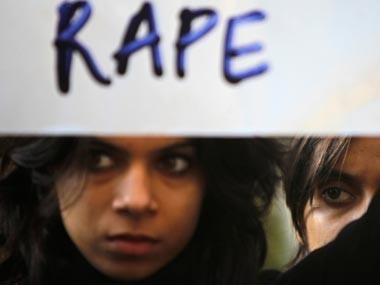 Harayana police have arrested five people on Sunday for allegedly raping a class 10 student and making an obscene video of the incident on a cell phone.
The accused were arrested after the victim filed a complaint on Saturday with the Barwala police in the Hisar district of Haryana. Police have booked them under sections 376 (punishment for rape), 292 (sale etc of obscene video), 506 (punishment for criminal intimidation) and some other Sections of the IPC, the police told Press Trust of India.
The 18-year-old victim in her complaint stated that the incident took place two months ago when she was on her way out from a field. Three people Pradeep, Baru and Golia had approached her and raped her at knife-point. She also said they recorded the incident on a mobile phone.
The girl also said that the accused threatened her of dire consequences if she spoke to anyone on this matter. The youths then allegedly circulated the video to other people of the same village through MMS.
She also said that a few days later another person, Kuldeep, threatened her by showing the video and raped her. After that incident, Kuldeep along with another youth Mange Ram raped her when they found her alone in her house.
When she was leaving home on Saturday Kuldeep's brother Rohtas attempted to rape her but she managed to escape. She later told her family about the incident. A medical examination was conducted on the victim and police have registered a case against six people.
District Police Chief B Satheesh Balan along with other police officers visited Barwala police station and ordered the staff to take strict action against the accused, PTI reported.