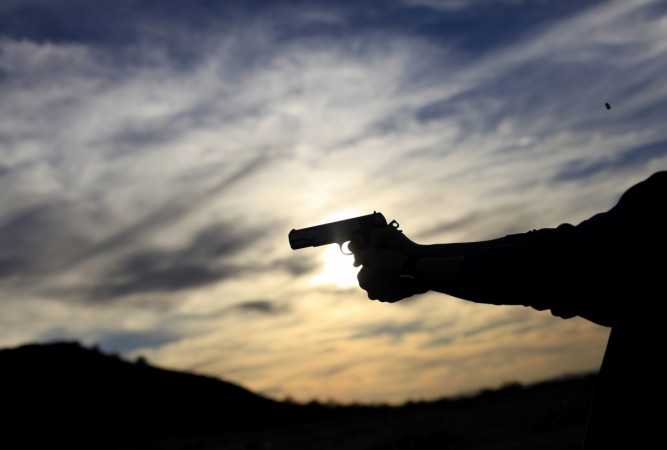 The Uttar Pradesh Police on Tuesday arrested four people in connection with the attack on BJP leader Brijpal Teotia in Ghaziabad on Aug 11.
The four sharp shooters have been identified as Rahul Tyagi, Ram Singh, Jeetendra and Nishad. According to senior police officials, they have provided valuable information following the arrest and a manhunt has now been launched to arrest the other accomplices and identify which gang they belong to.
"The men have provided vital information on the plot that had been hatched to carry out the attack on Teotia. They have also named certain key people who hatched the plot," a senior police official was quoted by the Times of India as saying.
Meanwhile, the BJP leader's condition is said to have been improving. "Brijpal Teotia's health condition is palpably better than before. He talked to some of the visitors on Tuesday. Doctors have assured us that his health is considerably better now," Vikas, Teotia's younger brother, told the daily.
Unidentified gunmen had opened fire at Teotia's convoy at Muradnagar in Ghaziabad, on the outskirts of Delhi. At least 100 rounds were fired at his convoy using AK-47 rifles, after which he was rushed to the hospital.
Teotia suffered multiple bullet injuries, including one on his shoulder and others on his torso and limbs.