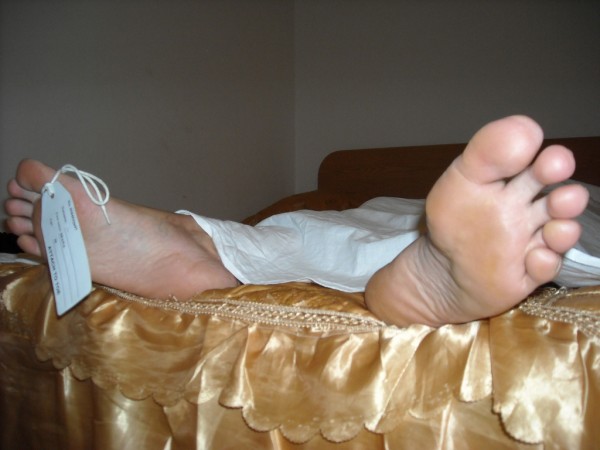 A 91-year-old woman, who had been declared dead for 11 hours and was kept in a morgue, woke up to the bewilderment of the hospital staff and relatives in Poland.
Reports suggest her demise and her ultimate resurrection had apparently created an appetite in her, for she demanded a hot cup of tea before eating pancakes and soup.
The woman Janina Kolkiewicz woke up inside a body bag in the cold chamber of the morgue last Thursday, according to the TVP public broadcaster, reported AFP.

"I was sure she was dead," Dr Wieslawa Czyz, who had declared her dead, told the television channel TVP.
"I'm stunned, I don't understand what happened. Her heard had stopped beating, she was no longer breathing."
However, terrified morgue staff called some hours later to report that the woman was moving and was not yet dead, her niece told a local paper, as reported by BBC. The death certificate of the woman has now been declared invalid.
"My aunt has no inkling of what happened since she has late-stage dementia," the woman's niece Bogumila Kolkiewicz told the newspaper, adding that when she delivered the woman home, Janina "was freezing and asked for a hot cup of tea."
That was before she ate the bowl of soup and pancakes, the niece added. Janina has no children and was never married and her niece reportedly took care of her.
This comes as another miracle was reported days ago. A fisherman in Uganda named Zachariah Kasagga, also rose from dead just minutes before being buried only to die again hours later in the hospital.
Similarly in Zimbabwe, 34-year-old Bringhton Dama Zanthe 'died' only to start moving his legs when mourners were crying near the coffin.