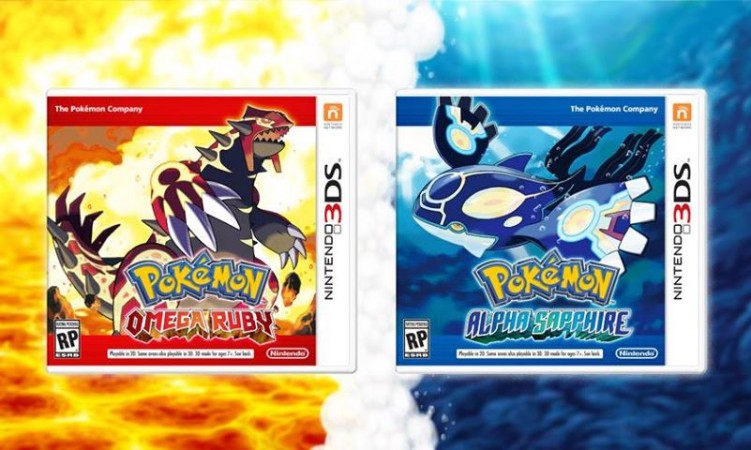 It has been quite some time since the arrival of Nintendo's last main game title on the popular Pokemon series. The last one was Pokemon Omega Ruby and Alpha Sapphire.
But after Pokemon X and Y, there were speculations regarding Pokemon Z, and yet there is so less information on the Z game that has been previously rumoured.
While the upcoming E3 2015 provides us a leeway into believing the probability of it being debuted, iDigitalTimes reported that fans of Pokemon series must be wary of any announcement on Pokemon Z. However, there is still a faint possibility of the game being announced.
What to Expect at E3 2015?
Two things are out of question. There are reportedly no plans of announcing Nintendo NX, a new console or the foray Nintendo is making into smartphone segment.
But what we can expect is The Legend of Zelda for Wii U. There have been speculations on Wii U getting Star Fox too. Another game that is expected to be released in May 2015 is Splatoon, and this too will be for Wii U console. So we could see DLCs or add-ons for it at E3. Other possible updates include Mario Kart 8 and Super Smash Bros.
So what does Nintendo have for Nintendo 3DS? For starters, there is Fire Emblem if that will be releasing in June 2015 for Japan. But apart from this, a new Pokemon game has never found a mention.
E3 and Pokemon Game
The report also points out to the fact that Pokemon has been mentioned at E3 previously too. The report also says that there has always been a new Pokemon game announcement made either before or after E3 event. The most recent announcement was with Pokemon ORAS, which was revealed in May 2014.
It was also noted that Pokemon games are so big that such games can have its own Nintendo Directs or individual announcements.
However, Nintendo might eventually stick to its already announced game titles. Since it is also more tilted towards the Japanese market, and it has been releasing game initially in Japan and only later in other western countries. The only exception was Pokemon X and Y, which was released on the same day but differed in the add-ons and bundles for Japan.
We can wait and watch, and hope Game Freak, the developer and Nintendo might throw some surprise at its fans. The report speculates an impromptu Nintendo Direct announcement for a new game in 2015.
'Dragon Ball Z: Resurrection F' Movie Collection Crosses $33M
One of the most recent movies on the Dragon Ball Series "Dragon Ball Z: Resurrection F" has beaten all records in the Japanese box office with regards to the previous movies on the Dragon Ball series.
The movie has grossed about $33 million in Japan and it is higher than the 2013's "Dragon Ball Z: Battle of Gods" movie, reported Asahi, a Japanese website. Battle of Gods had grossed $29 million.
Resurrection F is currently only screened in Japan and will be releasing in other countries sometime later in the year. It will reportedly come with an English dubbed version and one with original Japanese audio. Speculations have suggested that it might be releasing in August 2015.
There have been no official announcements on the movie's release in other countries as yet. The movie is expected to have a limited release and later will be available on DVD and Blu-ray discs.
'Dragon Ball Z: Resurrection F' was released on 30 March, 2015.