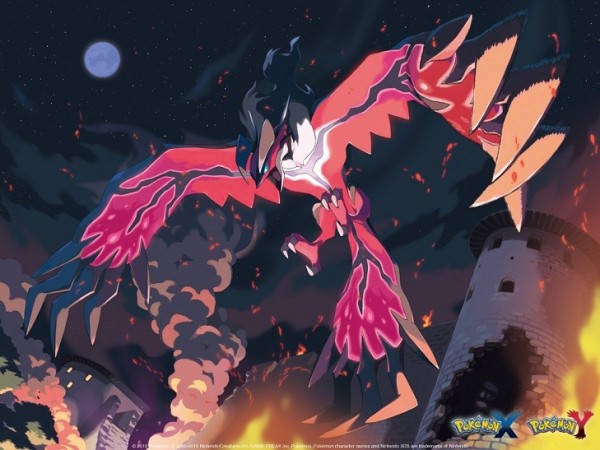 Nintendo's RPG game designed exclusively for Nintendo 3DS, Pokemon X and Y has gotten a new update 1.2, aimed at fixing several issues. The update was reportedly released on 13 December.
The new patch addresses issues relates to a bug that stops pocket monsters from learning new tricks after it evolves from the Wonder Trade method. Issues from selected captions on Trainer PR videos have also been fixed as is the online connection for the game.
This is the second patch that was released by Nintendo to prevent bugs corrupting the game. Below is the Changelog for Update 1.2 (CVG):
Fixes the issue where moves learnt by Pokémon while evolving with Wonder Trade were not appearing.
Fixes the issue where some users couldn't view the promotion video tagline in the Lumiose City event.
Minor changes to the internet connection method.
Important notes: It is necessary to download this update to access Pokémon X and Pokémon Y features, which require an Internet after 13 December 2013.
Pokemon Bank and Poke Teleporter Announced
The Pokemon Company has announced that it will be launching Pokemon Bank and Poke Teleporter app in Nintendo 3DS shop on 27 December.
The Pokeman Bank app will allow players to store nearly 3,000 Pokemon in private cloud-based storage file. This app also includes Poke Transporter, GameSpot reported.
The Teleporter on the other hand, will enable players to bring in their Pokemons from previous installments like Pokemon Black, White, Black 2 and White 2 back to like in Pokemon X and Y. The Teleporter can go further back where players can transfer Pokemon from Diamond, Pearl, HeartGold and SoulSilver to the Black and White games and from there it can be Teleported to Pokemon X and Y.
Players will get a 30-day free trial service if the app is downloaded between 27 December and 31 January 2014. Following this, the app will be costing $4.99/£4.49 a year. This app will however require an internet connection.
(YouTube Courtesy: pokemon)
FireRed and LeafGreen Soundtracks are Now Available
Nintendo has announced that the soundtrack of its older game that was released for Game Boy Advance, FireRed and LeafGreen are now on iTunes. It is titled, Pokemon FireRed & Pokemon LeafGreen: Super Music Collection, Just Push Start reported.
The entire album contains 90 songs and costs $11.99. Individual song purchases will cost $0.99. The collection is likely to expand further with the expansion of franchise.
Pokemon X and Y was released on 12 October and sole 4million copies in the first two days of its launch.