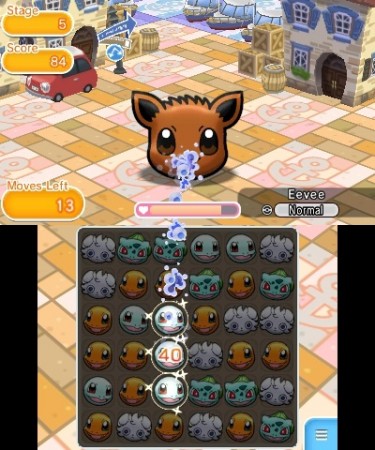 Upcoming events of Pokemon Shuffle have been listed, putting an end to the wait by players of the free puzzle video game.
Serebii has listed the special daily challenges that are part of the Pokemon Shuffle events. Players hoping to net Pokemon Znagoose, accessible for event participants as part of the special daily challenge, will have to get it within the next two weeks.
The special daily challenge is playable on Tuesdays for the next two weeks. Players hoping to catch Pokemon Torkoal can do so with this challenge alone. There is no other way to catch this Pokemon since it is not made available outside the challenge.
Note that this challenge will be available till 6am UTC on Wednesdays for the next two weeks. Also players are not limited to playing only once a day.
Meanwhile, a new event that allows players to catch Pokemon Jirachi was also announced. But this is a limited time event, where players can try catching it only once a day and it will be available until 10 July.
Another challenge in the game will give players access to Pokemon Tepig. This will be available until 20 July.
Another event that will allow players to catch Pokemon Wynaut only on Mondays has also been announced. This event will be playable only until 18 July. Note that this is the only way to lay your hands on Pokemon Wynaut.
New Stages Added
There were confirmations from Serebii about new updates being released to Pokemon Shuffle. These updates added new stages.