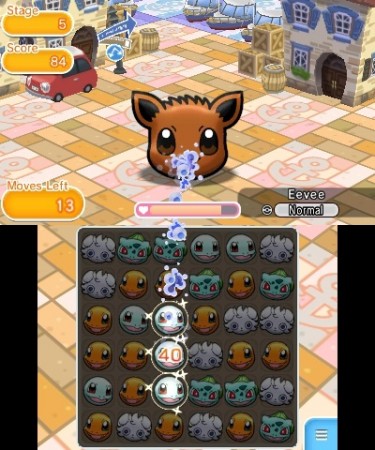 Nintendo and Game Freak's freemium puzzle game, Pokemon Shuffle has been doing really well. This is a good sign for Nintendo that recently announced its plans to enter mobile gaming in the future.
Pokemon Shuffle's special daily challenges, the Farfetch'd Event is currently live according to Serebii. This challenge is playable every Thursday for the next three weeks, says the post. This will allow players to catch Pokemon Farfetch'd, which is not available outside this challenge.
This event will be running until 27 March at 6am UTC. It can also be played more than once in a day.
Tropius Event
Previously, players were offered to catch Pokemon Tropius as part of their Tropius Event. The special daily challenge will be playable every Wednesday for the next three weeks. Tropius is not available outside the challenge.
Sigilyph Event
The Sigilyph Event happens every Tuesday for the next three weeks and players are allowed to catch Pokemon Sigilyph, which is not available outside the challenge.
Recently Nintendo said it has added 15 new stages and 40 Pokemon to Pokemon Shuffle as part of the latest update.
The post also notes the addition of new events (daily challenges) that have been added including the one Pachirisu Event for every Monday that offers players with Pokemon Pachirisu and Druddigon Event every Friday offering players Pokemon Druddigon. It also noted that the Meowth Coin Challenge stage would be extended – and now it will be every Saturday and Sunday until 19 April.
Players who were ranked in the Mega Lucario competitive stage will be able to receive Pokemon Lucarionite from 23-30 March.
On 17 March, a new data update, version 1.14 was pushed to the game via Check In feature. This update fixed a glitch hat sometimes set the score of the Mega Lucario special stage to 999999, preventing participation for players.
Crosses 2.5 Million Downloads
Pokemon Shuffle has been popular with 3DS players and has reportedly reached 25,00,000 downloads.
It was released on 15 February for Nintendo 3DS consoles.