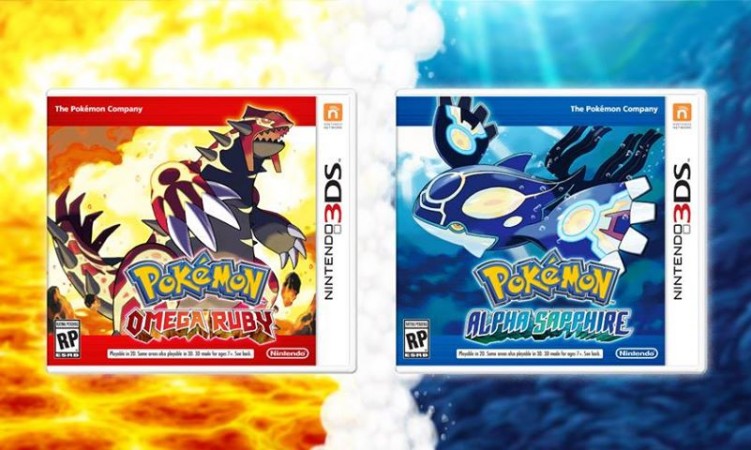 Pokemon Omega Ruby and Alpha Sapphire (Pokemon ORAS), one of the most popular RPG video games in Nintendo 3DS from developers Game Freak, has received a Mew event that is specific to Australia region.
According to Serebii, Pokemon ORAS in Australia will get a Mew event from 1-24 February. The event will be hosted at EB Games.
The Mew event was announced worldwide in celebration of Pokemon's 20th anniversary. The players will getting Mythical Pokemon from GameStop stores in the US and EB Games in Canada.
New Pokemon Scrap event was also announced in Japan. The players will get Serial Codes that can be used to redeem codes. The report notes that Shiny Eevee distribution gets one code; Articuno with its Hidden Ability needs four codes; five Rare Candies need eight codes; Zapdos with its Hidden Ability needs 12 codes; Moltres with its Hidden Ability needs 16 codes and those redeeming 20 codes will get a Master Ball.
Pokemon Shuffle gets new passcode
Pokemon Shuffle, a freemium puzzle video game for Nintendo 3DS and Mobile version of the game, has received a new passcode for both the versions.
This code will give players 3,000 coins. The players in the Japan region received it via distribution at the World Hobby Fair. The code can be redeemed by 23 February, 2016.
The passcode is 20160123.
Meanwhile, Pokemon Shuffle will also witness a repeat of Pokemon Safari event, where the players have chances of catching Pokemon Cherubi, Cherrim, Carvanha, Sharpedo and Spinda. This event will running until 2 February.