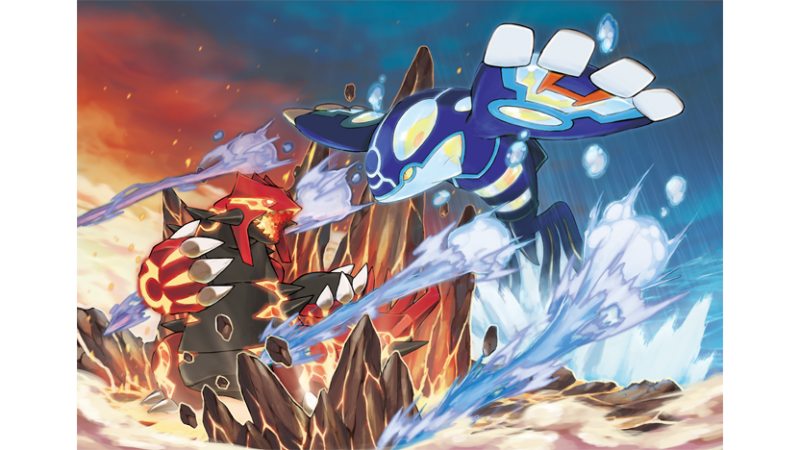 Big news for all Pokemon aficionados! After months of rumours and speculations, the developer has finally announced the official Hoopa reveal and distribution for Pokemon Omega Ruby and Alpha Sapphire, alongside Pokemon X and Y.
The details for the official Hoopa distribution were first revealed in the latest issue of CoroCoro magazine, which provided information on Hoopa. Interestingly, it also spoke about when fans can download the elusive Pokemon and its list of updated moves.
However, fans outside Japan will be disappointed, because the Hoopa distribution for Pokemon ORAS and X and Y will only be available in Japan for the time being, as expected.
As of now, the new Pokemon movie "The Archdijinni of the Rings Hoopa" will be released in Japan this summer. Following this, fans will be able to receive the Legendary Pokemon between 18 July and 30 September.
According to the details revealed by the magazine, the Hoopa distribution is said to come with four new moves: Hyperspace Hole (the signature move), Psychic, Nasty Plot and Astonish. Apart from that, it will also hold the Focus Sash.
That the Hoopa distribution was anyway upon us was first revealed by data-miners who unearthed the code for Diancie, Hoopa and Volcanion from the previously released Pokemon X and Y. They also found Zygard the third Legendary of Gen 6 could arrive with two new moves that it cannot get by normal means, which has made fans wonder if this is Pokemon Z.
The latest CoroCoro leak has also confirmed the method of getting Hoopa's Unbound form, which transforms the small and cuddly Legendary into an atrocious killing machine. However, hackers have already unlocked the event in ORAS. Check it out from the video below.
Are you looking ahead to the Pokemon Hoopa distribution for ORAS and X and Y? Let us know in the comments section below.
Stay tuned for more updates!
[Source: iDigitalTimes]