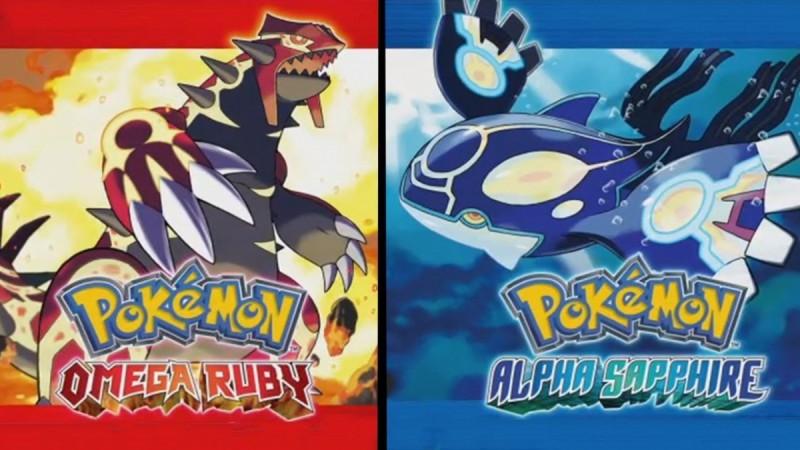 For those who are still playing the game, an interactive strategy guide has been released for the Pokemon Omega Ruby and Alpha Sapphire.
Called the 'Official Hoenn Region Strategy Guide,' this new strategy guide could prove to be a great asset for all those still midway through the game and making their way through the world.
The official Pokemon website explains users on what to find in the new Pokemon Omega Ruby and Alpha Sapphire guide. The company is giving it away as an interactive iBook that also comes with useful functions such as search, bookmarking abilities and a separate reference page.
Top features: Official Hoenn Region Strategy Guide
A complete walkthrough of all the Gym battles, the Elite Four, becoming the Champion, and beyond
More Mega Evolutions and the mysterious Primal Reversion
All the new game features, including Super-Secret Bases, Pokémon Contest Spectaculars, and more
Lists of TMs, HMs, items, Berries, and Mega Stones—including where to find them
Helpful tips for getting the most out of communication features and online play
Note that the Official Hoenn Region Strategy Guide is currently available via iTunes at $9.99.
More details can be found on the official page.
Pokemon Omega Ruby and Alpha Sapphire: Events
Aside the new strategy guide for the game, fans will be happy to know about the upcoming events for the Pokemon Omega Ruby and Alpha Sapphire to be held in April. Reports suggest that this is the shiny Charizard event, which will start in France from 13 April, according to Pokemon source Serebii.
Also, those who have joined the 'Enter the Dragon-Type Competition,' the Amaura prize has now been detailed. Participants will get the level 10 Amaura (with the Growl, Powder Snow, Rock Throw and Magnet Rise moves) that will also come with the Snow Warning Hidden Ability.
Apart from that, there will be a Serial Code that will be made public in order to retrieve the Pokemon from the Global Link on 31 March.
Rayquaza Coming for Pokemon Shuffle?
According to reports, the game developers are aiming at making sure that faithful fans stay glued to the game for longer hours, by making the game more appealing. There are a couple of new events that have been released, starting off with Mew. And going by a recent iDigital Times report, this will bring over Rayquaza – a Pokemon that was seen in the company's Mega Evolution – to the Pokemon Omega Ruby and Alpha Sapphire.
While there aren't any details yet regarding the Pokemon Shuffle Rayquaza event, the source claimed that Japan's Pokemon Get TV has confirmed that this will be the third event for the title, following Mega Lucario.
Stay tuned for more updates!