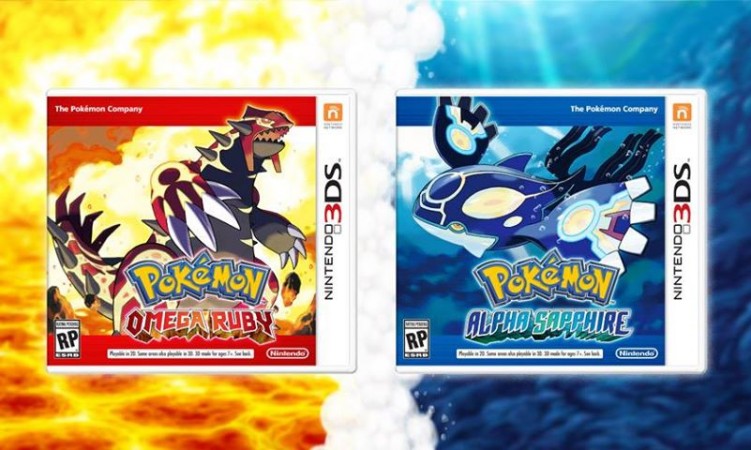 Pokemon Omega Ruby and Alpha Sapphire (Pokemon ORAS) players from UK will be thrilled to hear that one of the rarest distribution events in the game, the Darkrai event, will now be available in UK via GAME retail shops.
This Darkrai distribution event is only the second one being held since Pokemon ORAS was rolled out. The first one was in Japan. The Pokemon Company and Nintendo tend to provide some of the Legendary Pokemons via such events since these Pokemons are very rare. Such events require players to get Serial Codes from the game stores.
"#WhosThatPokemon? It's Dark Rye! *ahem* We mean Darkrai! More details on our Darkrai distribution coming soon!" said a post on GAME's Twitter account. The event will offer players the Mythical Pokemon Darkrai. It has been native to Japan region only. It was released for the movie short, "Pikachu, What's This Key?"
This event will begin from 13 February, 2015. Serebii also reported that the Serial Code will be distributed to all the Generation 6 games like Pokemon X, Pokemon Y and Pokemon ORAS.
Eon Ticket UK Tour Completed
Eon Ticket that was issued in November 2014 has reportedly completed its UK tour, according to the press release from the Pokemon Company.
The Ticket was able to travel to 100 towns and cities in the United Kingdom and it reached more than 14 million people via #EonTicketUK campaign.
"It's astounding to think that the data from one Pokemon game in Stratford has travelled the length and breadth of the country, spreading the Eon Ticket from the Highlands to Cornwall, from County Antrim to Kent," said Anthony Cornish, marketing director at The Pokemon Company International,in the press release.
Eon Ticket has a key that allows players to get Pokemon Latios and Pokemon Latias. This is a single Ticket that was shared with the rest of the players in the region.
Meanwhile, the company also announced that Pokemon Bank users will be getting three Pokemon -Meganium, the Typhlosion and the Feraligatr from 27 February to 30 November, 2015.